I was originally planning to write this blog about my 20th wedding anniversary, which my wife and I celebrated in Italy with our family and closest friends. We had decided to renew our vows on our 20th, and we invited our friends from America to join us. In all, 50 people, including my kids, father and my best man would attend, all with the stunning views of Lake Como as our backdrop.
The name Giobbi is about Italian as it gets. And it turns out I still have a lot of family in and around Lake Como. So imagine my delight when 30 Giobbis from the small mountain town of Schignano—stone masons and construction workers with massive beards—all showed up for this special occasion. The day after our vow renewal, the Giobbis invited us up to the village where my great grandfather was born and we enjoyed the traditional Italian dish of homemade polenta. I even had the pleasure to stand with three generations of my family on Giobbi Street in Schignano. It was incredibly special—a once-in-a-lifetime experience that cannot be recreated.
But since we've been back, all we can talk about was the 24 hours we spent in Romania. How did we end up in Romania you ask?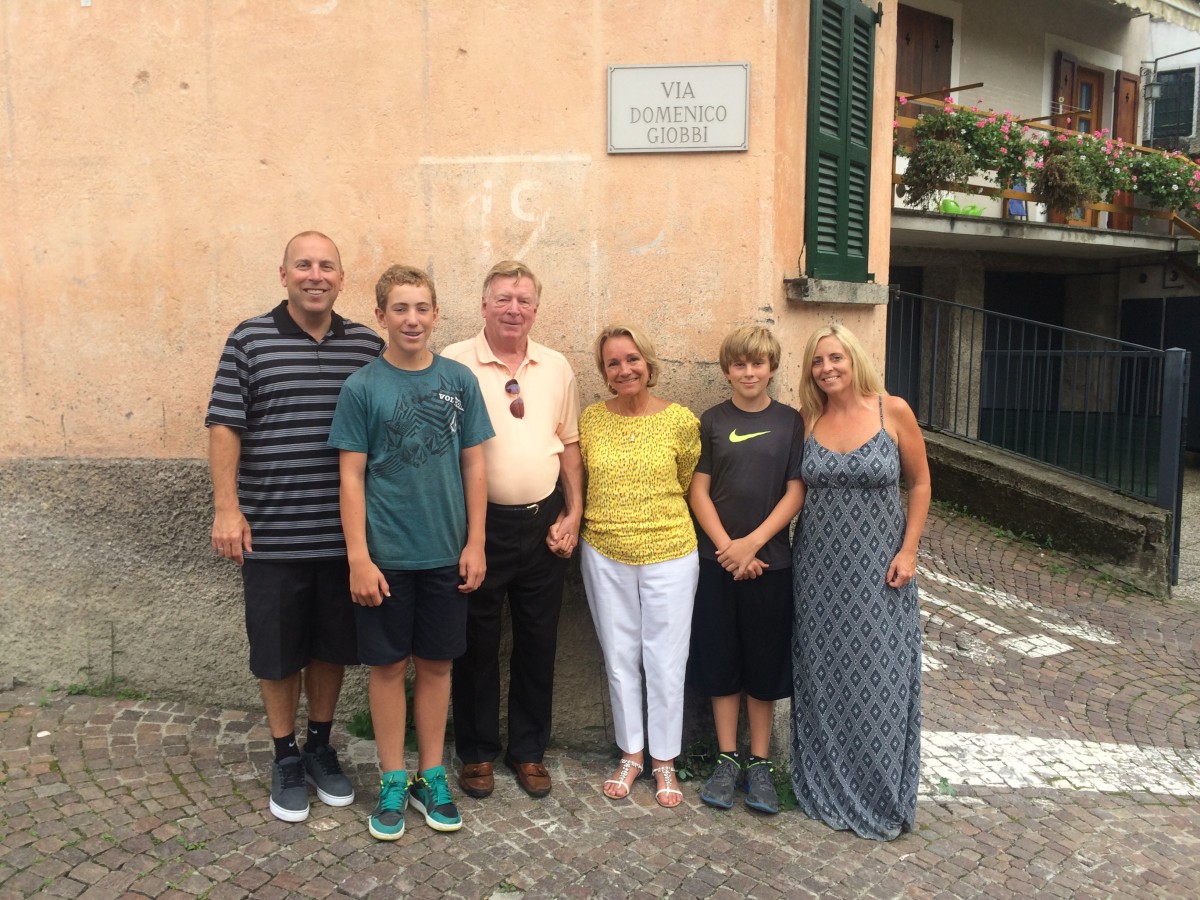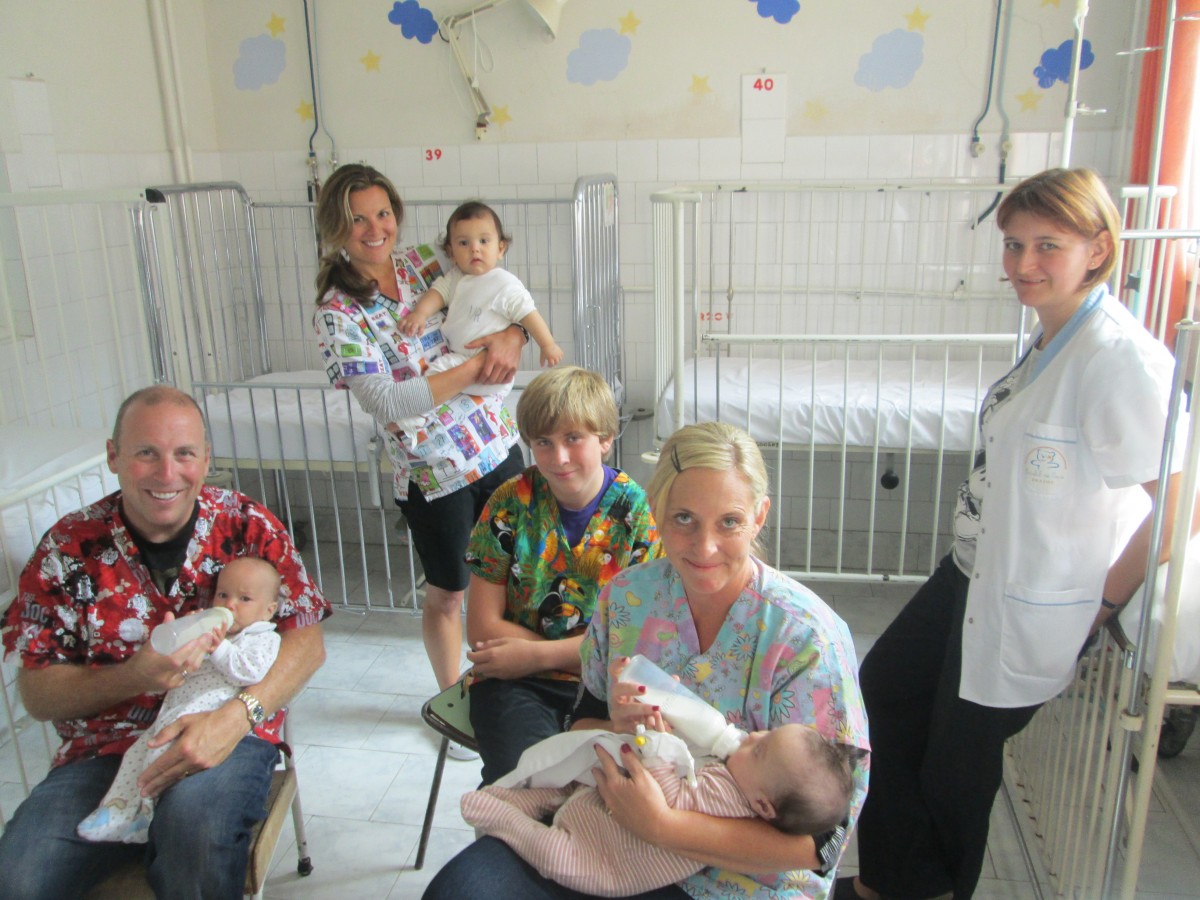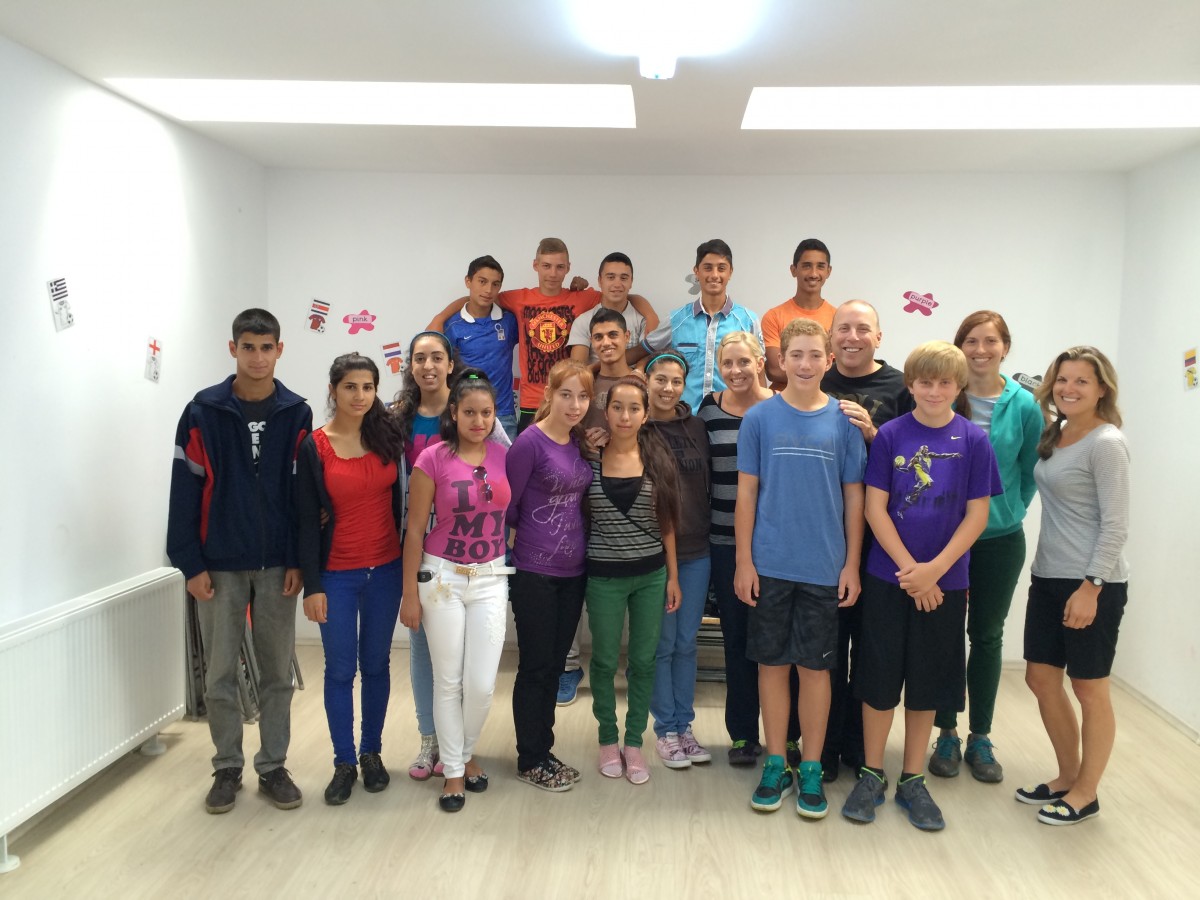 For the last couple of years, Zumasys has been supporting a nonprofit called Firm Foundations Romania (FFR) through our Happyness is a Choice program. Formed by two passionate young ladies who visited Romania on a mission trip in 2001, FFR runs on an incredibly small budget, yet they help to care for hundreds of abandoned children, struggling mothers, and disadvantaged teens in rural Romania.
Firm Foundations Romania extended an invitation to come visit them in Romania if we were ever in Italy—a short two hour flight. So we thought, why not? In the middle of our Italian getaway, we took a 24 hour trip to Romania.
We had no idea how this trip would change our perspective, not just on our family vacation, but on the meaning of giving and gratitude.
After getting settled in the mountain tourist town of Brașov, Sarah Vienna Berchtold from FFR took us to visit the small village of Budila. Located about 20 minutes away, Budila is a different world and home to a large population of Roma people. The Roma are heavily discriminated against throughout the world. Most Roma are extremely poor, living on less than what you might spend on coffee each day.
Due to persistent social issues, children from Roma populations are often abandoned as babies. FFR works with the Brașov Children's Hospital to help these abandoned and neglected children. With a team of just a few nurses and one amazing social worker, a tireless woman named Gabi, FFR cares for and advocates for these kids with very limited resources. They depend on volunteers to fill the gap—anything from changing diapers to holding and feeding the babies. The invitation is open to anybody 18-years or older. You can apply online.
When we arrived at the hospital, we entered a room with six infants eagerly waiting for someone to come in and hold them. An hour and a half later, we couldn't bring ourselves to walk out. It was amazing to see my 12- and 14-year-old sons holding these beautiful children and watch my wife hold a sweet baby with Down syndrome. What struck me the most was just how genuinely happy they were to see us. Their smiles were infectious.
At feeding time, I thought we'd be asked to leave. We were all taken by surprise when we were asked to stay and help. In that moment, the days that had come before melted away. All I could think about was how I wanted to support these children. It was one thing to donate money. It was something quite different to personally connect with that baby and to make him smile.
FFR is not just helping babies in the hospital, they're helping to break the cycle of poverty with programs that support the children all the way through high school. We also had the opportunity to visit an after-school program that provides academic tutoring and mentorship for teens from the Roma village of Budila. We sat in a circle with 15 of these teens, most of whom had learned English and they had an amazing level of self-confidence. One of the girls we met had recently been accepted to college. They were some of the happiest and most enthusiastic people I have ever met.
Romania was simultaneously the most encouraging and discouraging thing I've ever experienced—it's all we can talk about in the Giobbi household.
I recently spoke about my Romania experience at a user group in North Carolina with some of Zumasys' most important customers. Afterward, a newer customer came up and shared with me his personal story of adopting two children from Romania. He said, "Both children are now adults. Izidor, my adopted son, continues to carry a burden for Romania, particularly the institutionalized children." He is now planning a trip to Romania to volunteer with FFR. The personal connections found in Romania are a result of stepping out of my comfort zone and now it is multiplying throughout our network and affecting others in a similar manner, which is amazing.
It's clear to me that there's something special happening at Zumasys—it all started out as an experiment to give away 1% of our revenues to non-profits—and it evolved into something with much greater purpose and impact.
The ripple effect is exciting, not just for our employees but for our entire network, including families, friends, vendors, and customers.
Another customer who initiated purchases of half a million dollars with Zumasys in 2014, asked us to start directing their 1% ($5,000) to the Wounded Warrior Project.
One of our team members, Yvette Castro, had a friend whose sister was diagnosed with cancer in 2013. Yvette engaged Happyness is a Choice, and Zumasys was able to send her flowers and a check to help offset the cost of her treatment.
The decision to do something different, to donate 1% of our sales to worthy causes, has spread purpose and happiness throughout the Zumasys family.
The latest iteration of our Happyness Is a Choice program is about personally connecting those in our network to the donations we make. It's also why we've partnered with Operation Smile and challenged ourselves to fund 300 cleft palate surgeries for children in developing countries. At the end of our fundraiser, we'll be able to send 3 of our employees and customers to a third world country on a mission to see firsthand the amazing work that Operation Smile does. If you'd like to participate, you can make a donation or learn more at www.operationsmile.org/zumasys.
Now share this
[tweetable alt="24 Hours in Romania: The #RippleEffect of #HappynessIsAChoice @pgiobbi http://zum.as/1uwjZZf"]24 Hours in Romania: The #RippleEffect of #HappynessIsAChoice @pgiobbi[/tweetable]
[tweetable alt="Zumasys partnered with @OperationSmile to fund 300 cleft palate surgeries for children #HappynessIsAChoice http://zum.as/1uwjZZf"]Zumasys partnered with Operation Smile to fund 300 cleft palate surgeries for children in developing countries[/tweetable]
Help Zumasys raise $75,000 for Operation Smile!