Zumasys Employee Publishes Novel & Gives Back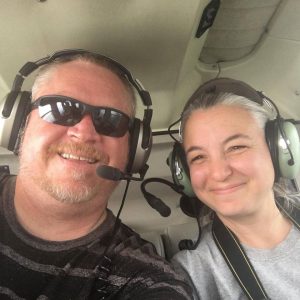 It has always been a dream for Zumasys employee, Ananya Ridenour and her husband Brett to publish a novel. This year, the husband and wife team will achieve that dream with the publication of their first novel, Skipping Stones. Ananya and Brett's passion for writing is a collaboration of mutual support for their ideas and dreams.
After completing their novel, the couple both agreed that they wanted to do something to give back to the community. As a result, Ananya and Brett have created a giving program called  Storyteller's Ethos. Modeled after Zumasys' Happyness is a Choice program, Storyteller's Ethos will donate a portion of proceeds from the couple's novels to selected organizations, especially programs that encourage literacy and education. Happyness is a Choice is excited to support Ananya and Brett in their passion for writing and their enthusiasm to share that gift with others.
To learn more about the writers, visit ananyaandbrett.com.
About the book:
Eager to find her place in the restrictive society of 1850's England, young Claire Stonewall struggles to establish her own identity. Born into a life of luxury and privilege, she discovers, after the sudden death of her father, rigid expectations rise threatening to confine her to a preordained position.
Swept off her feet by Mr. Nathaniel Clayton, her fate which at first seemed dreadful, turns promising. The handsome Clayton and beautiful Claire appear to be the perfect match. As the union of their two families seems inevitable, a chance encounter changes everything. Claire's joy shifts to fear and she learns just how quickly society can and will turn to threaten her family's name with impending ruin.
Will she accept the judgement of society and relinquish herself to a future of loneliness, condemning her family to ruin? Or, will she confront those who attempt to discredit her and her family's name, to restore her reputation?