Fast cars, fast games, and even faster computers. It goes without saying that these are a true common bond among the Zumasys engineering teams, and for Jonathon Mittelsteadt, this is no exception.
As a Technical Support Engineer at Zumasys since March 2017, Jonathon Mittelsteadt is in the first line of defense in solving customers' infrastructure issues and has been praised for his commitment, the ability to ask the right technical questions and amazing retention skills.
From the time Jonathon can remember, he was surrounded by cars and computers.  His uncle built cars and taught Jonathon all about performance driving at an early age.  When the Fast and Furious movie franchise found its way to the big screen, Jonathon's passion for cars was really fueled.  As a die-hard fan of the movie, at age 20 he got the Toyota Supra exactly like the one featured in the first movie.
Fast forward to today, and you will see Jon driving to work in his just-delivered black Tesla, Model 3.  After placing his deposit nearly two years ago, even before the design was revealed, he is completely impressed with the technology that allows him to "drive" home without ever having to step on the gas or the break.
When not at work, Jon is enjoying his first year of marriage to his wife Jennifer and getting settled into their new home in Anaheim with their Maltipoo Tofu.
Although he has had to decrease the number of hours he plays, you can count on at least 20 hours per week dedicated to his favorite games of Players Unknown Battleground or World of Warcraft.
Before learning about Zumasys at a local poker game attended by current colleague Maxx Blason, Jonathon worked as a Systems Engineer alongside Zumasys Sales Administrator, Garrett Ono at VPLS Solutions, an Orange County-based IT and systems provider, managing its Network Operations Center.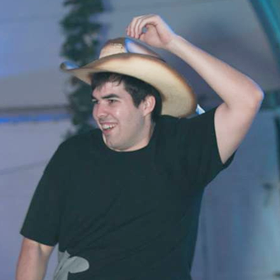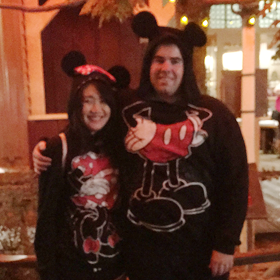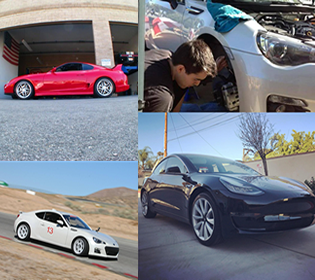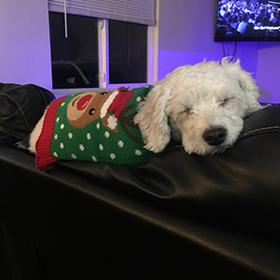 Fast Facts:
Last concert: Blink 182 – at VMworld 2018
Favorite Netflix series: The Santa Clarita Diet – Zombie series featuring Drew Barrymore and Into the Badlands
First passion – loved computers – never went outside again
First job – working for Office Solutions in Yorba Linda loading trucks after high school
Favorite vacation spot – Hawaii
Looking forward to: traveling to Japan and Australia
Future dream: to open a Boba Tea Shop in Anaheim with his wife
Jon's words of advice to new Zumasys colleagues:
"Focus on what you are doing – Keep your eye on the prize. Life is simple.  Make choices and you don't look back."