A people person.  That is the best way to describe Zumasys' first UX/UI Software Engineer, Ryan Medina.  Connecting with people, whether co-workers, friends, or family is a true passion for Ryan.  It's fitting that his number one strength in from the StrengthsFinder survey is Connectedness.
Tucked away in the office he shares in Irvine with Michael Tighe and Andy Takacs, Ryan works alongside the web team developing the Zumasys intranet, Sync, and maintaining the newly rolled out Customer Portal.  Additionally, Ryan is working closely with the Product Development team designing the new web version of AccuTerm.
Ryan's path into web development was not a conventional one and interestingly, his connection to Zumasys began long before he ever applied to the company. In the early 1980's, Ryan's dad co-founded a private school called Newport Christian, in Newport Beach, California.  There he hired Mr. Joe Cupp, one of the schools most cherished teachers, and the man who would later go on to co-found Zumasys with Paul Giobbi.  When Ryan interviewed with Zumasys and saw the Joe Cupp tribute in the office, he immediately connected the name with the stories his dad had shared about Joe.  In fact, Ryan's dad spoke at Joe's memorial service in 2011.
After growing up and attending high school in Orange, Ryan wanted to pursue a career in music.  He played guitar for his band and dedicated six years to pursuing this dream.  Along the way, and out of the band's need for a website, Ryan learned simple web development from one of his high school teachers.  After a web development book and some late nights diving into it, Ryan not only created a website for his own band, he was now creating sites for other bands, friends, and even where he worked at the time – the Pacific Symphony Orchestra.  After working for the orchestra in the box office, Ryan was moved into the marketing department where he was responsible for their website and was eventually the E-Business Coordinator.  During this time, Ryan was also pursuing his degree at UCI where he graduated with a BS in Mathematics.  More than gaining expertise in math itself, the degree has allowed Ryan to really focus and learn to be an excellent problem solver.  After graduating, Ryan began his own web development business, allowing him to pursue his musical endeavors.  After deciding to take a break on the music front, Ryan joined 454 Creative, a local marketing agency where he worked as Web Director and Lead Web Developer before joining Zumasys.
When Ryan is not at work, you can be assured that he is not wasting a minute.  He believes in truly making the most of the time he has, and as a result, his days are filled with friends and a lot of laughter.  Ryan is an avid lover and performer of comedy.  While actually doing a solo stand-up comedy show is on his bucket list, Ryan's current passion has him regularly performing improv comedy with a local theatre.  He is also taking comedy performance classes in Los Angeles whenever he can.  When he returns home, he is not going back to an average apartment.  He is going back to his own village that he helped create.  Ryan lives in a 14-unit apartment complex where 10 of the units are rented by his very close friends.  From regular get-togethers and general hang out sessions, there's always something fun happening and plenty of people to share it with.  Lastly, Ryan is an adventure seeker who loves to travel and see the world.  Having backpacked around the US and to Europe four times, it is impossible for him to pick a favorite location, but Paris ranks near the top as a truly magical place to be.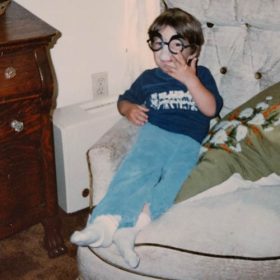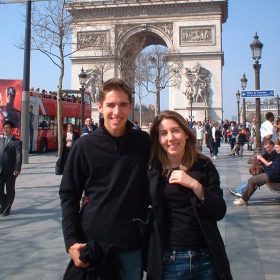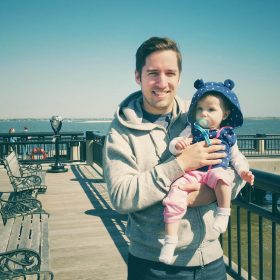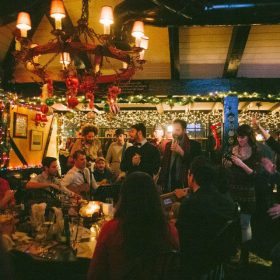 Fast Facts:
First concert: Neil Diamond
Favorite band: Too many to name but Peter Gabriel ranks high on the list
First car: Drove the family minivan for a while
Favorite Movie: Lord of the Rings (P.S. Ask him about his annual viewing process)