Wouter Schuchner's recipe for happy life:

Love what you do and follow your heart
As the famous quote goes: "Choose a job you love, and you will never have to work a day in your life." If this is true, then Wouter Schuchner, Zumasys' now 10-year tenured Senior Software Developer, hasn't worked a day since the early 1980's.  In honor of Wouter's 10th anniversary with Zumasys, we thought it would be fun to take a trip down memory lane and share his story.  It's a story about fate, taking chances, and well-spent time in a fulfilling career.
As a self-described programming enthusiast, Wouter shares his sincere gratitude that he has looked forward to Monday morning every day of his career.
Wouter Schuchner was born in Indonesia, but both of his parents were Dutch.  At the age of one, he and his family moved back to Holland, and a year later they immigrated to the United States, arriving in New York via ship, and ultimately taking the train across the country to Southern California where he grew up.  After graduating from Arcadia High School, Wouter's very first job was wiping down cars at a used car lot.  He took the job as a temporary position to cover for another person who was going on vacation, but he did such a great job, that the owner fired the other person so Wouter could stay on.  While attending Pasadena Community College, Wouter studied business and accounting.
While taking a required programming class he quickly realized that he loved computers and became immersed in programming.  He took every computer class offered, including Radio Shack's programming course.  After graduating with his AA degree, he worked for his dad's company in accounting, but soon took a job that would change the course of his life forever.
As luck would have it, a friend of Wouter's had recently completed a course at DeVry Technical School and had gotten a job in PICK at a company called Compufact, owned by Bob Hood, a well-known name in the PICK industry. He told Wouter about an entry-level position and he joined the company a few weeks later.  On his very first day, Wouter learned the company had been sold, but he stuck with them and was basically paid to read and learn everything he could about PICK.
One of the company's customers was Xerox, and soon, Wouter was on a 6-month project with Xerox in Mexico City, traveling back and forth for two-week stays.   As fate's hand played on, it turned out that Bob Hood had started a new PICK business and was working hard to get Xerox to make the switch to his company.  They were interested, but on one condition.  The programmer they had working with them – Wouter Schuchner – had to go with them.  Suddenly, Wouter was being wined and dined by CEOs of both companies to make the switch.  With that and a hefty raise, Wouter made the switch.  Soon Xerox no longer needed him in Mexico.  They needed him in Brazil.
Wouter worked from a high-rise on the beaches of Brazil for several months, pinching himself each day, as he enjoyed the exotic culture and views. Unfortunately, the new business did not last, and Wouter moved on to a client's company for a couple of years, although he was not appreciated like he had been.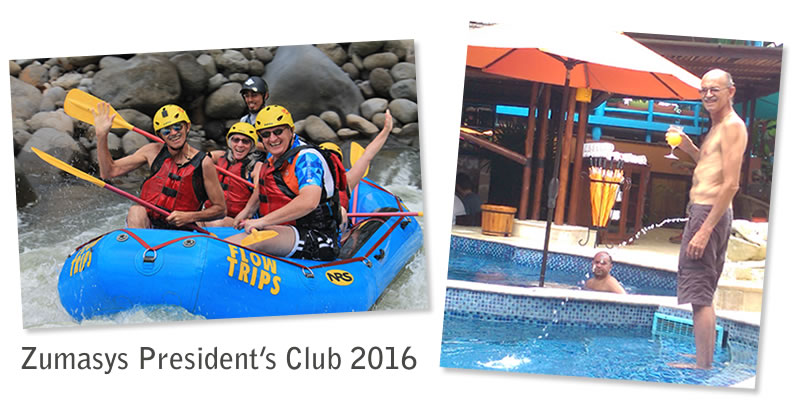 In pursuit of happiness, Wouter went to work for a company named Calmar in March of 1987. This was a bet that paid off in more ways than one. While still living in California, Calmar (now Silgan), sent Wouter to its offices in Germany and Missouri.  It was in Missouri that "he met a girl in a bar".  He was prepared to leave Calmar so he could move to Missouri to be with her. Upon hearing this, the company offered not only to let him work in Missouri, but they would also pay for his move!  His luck could not have been better.  The girl in the bar was Pam, and Wouter and Pam have been married for 30 years this year!
Wouter worked on MVEnterprise at Calmar/Silgan, a $6B plastics manufacturer, with PICK systems across North America, Europe and China.  It was at Silgan where he met Zumasys, which moved the company move to D3. Wouter joined Zumasys as a Senior Software Developer in 2011.
Self-described as the "Project of his career", Wouter was the sole developer of Silgan's company's AGV (Automated Guided Vehicle) program.  This project, which required two years of full-time programming plus another three years of fine-tuning, resulted in a successful, scalable, and essential operation in the company's Missouri plant.  The automated vehicles, which run on invisible wired or magnetic rails, pick product and components, and deliver it to the conveyer belt system, and then put products and pallets away in the massive warehouse.  Suffice it to say, the impact of Wouter's work at Silgan is significant and lasting.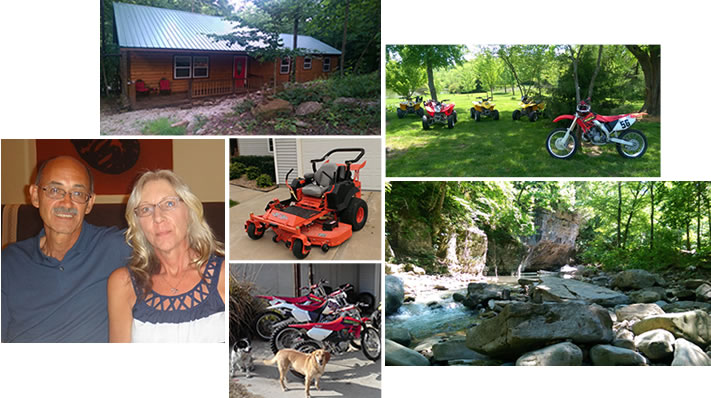 Timing is everything. And it continues to be a remarkable piece of Wouter's story. As Silgan winds down its use of PICK, Wouter will also wind down his career and retire from Zumasys as soon as Silgan's transition is complete.  With retirement on the horizon, Wouter is looking forward to a few things. First, he looks forward to downsizing a bit.  While he does enjoy riding his lawnmower across his family's 10-acre yard (complete with motocross track), something a little smaller now fits the bill.
Pam and Wouter have a beautiful cabin in the Ozarks where they will spend a lot of time.  They call her "Serenity" and it's location next to the Buffalo River brings relaxing to a whole new level. When they are not canoeing the river, they will enjoy time with their 3 sons, and 4 grandchildren.
Congratulations Wouter on your 10th anniversary!
You have a lot to look forward to and we are so thrilled that Zumasys has been a part of your career story.