From Legacy to Leading Edge
Zumasys Paves the Way for MultiValue Modernization with New Rover Business Suite
SAN CLEMENTE, CA – March 22, 2023 – Zumasys has released its Rover Business Suite, introducing 8 new products aimed at helping to modernize MultiValue applications. Additionally, Zumasys' flagship product, Rover ERP, now features a sleek new web interface, web-based reporting, and data analytics with full functionality being migrated over the course of 2023. With this major announcement, signifies Zumasys' commitment to delivering cutting-edge solutions that meet the evolving needs of its customers and the MultiValue community.
"With our team's expertise and the products we've acquired from acquisitions, we are uniquely positioned to help our customers and the MultiValue community stay ahead of the curve in the ever-changing technology landscape," said Zumasys' Director of Technology, Mike Wright.
"Since selling our Database and Tools division to Rocket Software in late 2021, our team has been focused on modernizing Rover ERP and we are thrilled to see such strong adoption from existing PICK users including Toolrite Manufacturing, Kellogg Supply, RBD Electronics, and most recently, Battery Specialties," said Corey Luckow, President of Zumasys. "Leveraging our modernization recipe, our extensive cloud expertise and the inherent flexibility of Rocket's MultiValue databases, we were able to successfully transform Rover ERP into a full SaaS solution."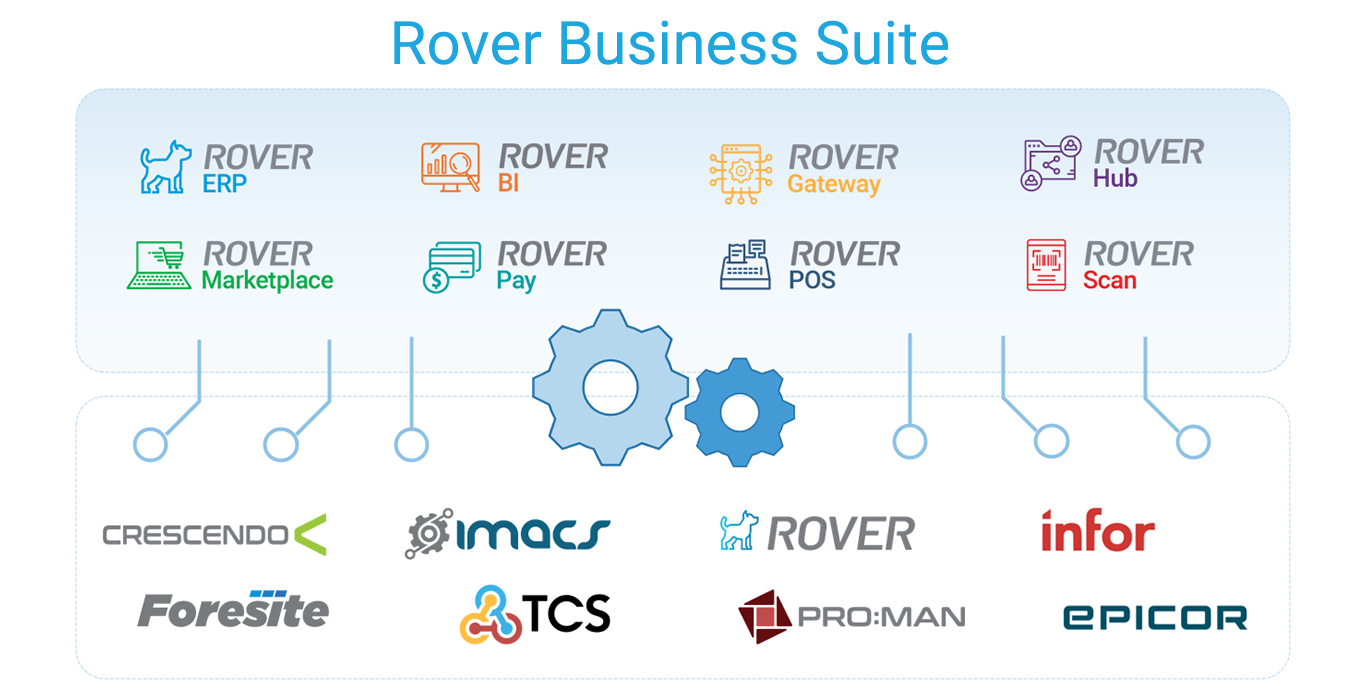 In addition to strengthening the value proposition of Rover ERP, Zumasys is providing a path forward for other MultiValue users and Independent Software Vendors (ISVs) who are looking to improve their own applications while still preserving decades of valuable business rules.
"Toolrite has relied on Zumasys programming services for years, so when it came time to consider upgrading our existing application, it was only natural to evaluate Rover ERP," said Eric Kütemeier of Toolrite Manufacturing Company.  "We are very happy with the broad level of capabilities that the Rover ERP system offers.  Rover's EDI process alone has significantly cut down on the amount of data entry time that is required to update customer orders."
"As a Rocket MultiValue Modernization Partner, we are committed to providing visionary products to the MultiValue community and I believe our programming services team achieved this with the Rover Business Suite," said Mike Coelho, General Manager of Zumasys. "We are proud to have the largest and most experienced team of PICK developers in the industry. And by leveraging both onshore and offshore, we are not only growing our own revenues but also contributing to the growth and advancement of MultiValue."
For more information on the Rover Business Suite, visit roverdata.com. To learn more about professional services available from Zumasys, click here.
About Zumasys
Zumasys is dedicated to advancing and modernizing business-critical application software solutions. Zumasys acquires Independent Software Vendors (ISVs) whose applications are written in MultiValue technology and modernizes them with new web and mobile interfaces, API integration, modern reporting and Business Intelligence and Cloud/SaaS delivery models. Zumasys' application portfolio includes Rover ERP, Crescendo and PRO:MAN for manufacturers; IMACS, Foresite and PPI for wholesale distributors; and SmartSuite POS for retailers. Today the Company focuses exclusively on developing vertical application software products and providing software development services for companies who rely on MultiValue technologies. Your application has a home with Zumasys and we are committed to protecting your investment and preparing it for the future. Learn more at zumasys.com.