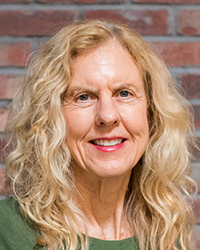 Bonnie Jorgensen
Senior Software Developer
Bonnie Jorgensen is a Senior Software Developer in the Rover software group. She works with customers on special projects and customizations to their version of Rover, as well as enhancing the standard Rover system. Bonnie has worked in all areas of the ERP application, and she loves working with customers to identify their needs and find a solution that solves their business challenges.
Bonnie came to Rover in the 1990s after having worked in the aerospace industry. She enjoys working closely with co-workers and customers to do rapid development. Working with the Rover development team, Bonnie's goal is to improve efficiency for customers while providing increased visibility to their data, allowing them to make business decisions that benefit their company's bottom line.
When she's not working, Bonnie likes to ride her bike, swim, and boogie board at T-Street Beach in San Clemente. She also enjoys reading, traveling, and attending live music and theater events.