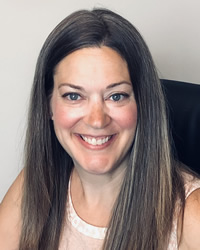 Christy Howe
Senior Software Developer
Meet Christy Howe, our dedicated Senior Software Developer at Zumasys. With a specialization in implementing and upgrading the cutting-edge software solution, Rover, Christy brings a wealth of expertise to our team. She focuses on Rover implementations, handling tasks, conversions, and programming activities tailored to our clients' needs. Collaborating closely with the implementation team, Christy ensures seamless integration and successful outcomes.
Christy's work directly benefits our customers by revolutionizing their processes with Rover. The advanced software improves efficiency and productivity, surpassing previous systems' capabilities. With prior experience as a programmer and Systems Analyst across five different companies, she brings a diverse perspective to her role at Zumasys, contributing to the company's overall success.
Outside of work, Christy enjoys participating in sports and cherishing quality time with family and friends.