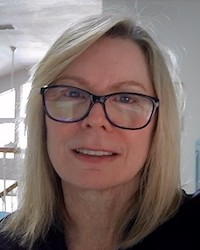 Debra Owens
Senior Software Developer
Debra Owens is Senior Software Developer at Zumasys, where she plays a pivotal role in executing projects for clients.  Debra leverages her expertise to deliver tailor-made software solutions that meet the specific requirements of Zumasys' customers.
With over 30 years of programming experience, Debra brings a wealth of knowledge gained from the hospitality industry, making her attuned to the unique challenges faced by businesses in this sector. Her extensive background allows her to provide valuable support and insights to meet the diverse needs of Zumasys' clients.
Outside of work, Debra's artistic pursuits take center stage, with a particular passion for painting portraits. Immersed in various art forms, she finds great joy and fulfillment in expressing her creativity. Notably, Debra possesses a literal perspective, which adds a unique touch to her personality. Additionally, Debra is a private pilot, embracing the freedom and adventure that comes with soaring through the skies!