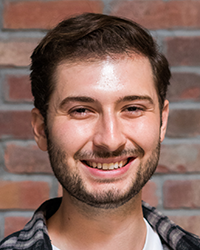 Evan Garcia
Software Engineer II
Evan Garcia is a Software Engineer II at Zumasys, responsible for writing, documenting, and enhancing the jBASE source code. Evan processes a variety of tickets including bug fixes and enhancement and upgrade requests. He also works directly with customers to debug and resolve their day-to-day jBASE issues. In addition to customer-facing work, Evan helps implement DevOps tools to increase the internal productivity of the jBASE team.
Before joining Zumasys in 2021, Evan worked as a Software Engineer at Applied Medical Resources Corporation, a medical device company headquartered in Rancho Santa Margarita, CA. While at Applied Medical, Evan worked on various software tools that were used to test and develop medical devices.
In his spare time, Evan enjoys surfing, going to concerts, and playing guitar. He's also involved with his local church community.