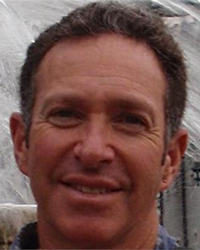 Jeffrey Kaufman
Senior Software Developer
Jeffrey Kaufman, a Senior Software Developer at Zumasys, plays a crucial role in supporting Foresite and driving Rover BI implementation, training, and support.
Prior to his tenure at Zumasys, Jeffrey owned Key Data Systems Group from March 1990 until it was acquired by Zumasys in March, 2021.  Previously he also held positions as IT Director at Allied Electric (1988-1990), Director of Customer Support at Mark Information Systems (1984-1988), and General Manager of Coast Marketing Group (1980-1984).
Outside of work, Jeffrey takes part in various hobbies. He is an avid cyclist, and enjoys exploring new destinations through travel, and savoring the delights of fine dining. Family and friends hold a special place in Jeffrey's life, and he cherishes spending quality time with them.
Not known by most – before Jeffrey dove into software development – he initially embarked on a career in the sporting goods industry, encompassing both retail and wholesale distribution.