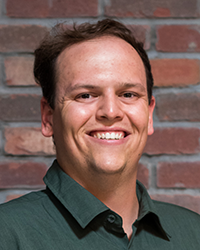 Joshua Foss
Office & Marketing Coordinator
Josh Foss is an Office and Marketing Coordinator at Zumasys, assisting in the planning and implementation of Zumasys' various marketing, sales, and logistics projects. Josh meets regularly with department heads to manage and report on projects coming down the pike. As the first point of contact when Zumasys customers reach out for assistance, Josh also works to streamline communications and distribute marketing materials.
Before coming to Zumasys, Josh was the Marketing Content Coordinator for Spectrum Brands, where he helped coordinate data distribution across multiple global brands in service to e-commerce and retail partners.
In his off hours, Josh enjoys traveling and spending time with family and friends. He likes to spend as much time outdoors as possible, whether that be camping, hiking, biking, or going to the beach. He especially enjoys surfing, ultimate frisbee, and soccer. Josh has traveled around the world twice, visiting 26 countries and 26 states. His goal is to get both numbers up to 50 before he turns 50.