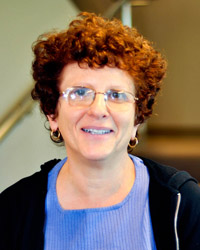 Maria Gasser
Senior Developer / Business Analyst
Maria is the co-founder of Choice Computing, an independent programming company originally based in Maplewood, New Jersey. In 2010, Maria became a member of the Zumasys team when Choice Computing merged with Zumasys after nearly 30 years of business.
When Choice Computing began in 1983, its goal was to provide a small number of clients with a very high level of expertise and service in handling their data processing needs. By truly listening to the needs of their clients and understanding the nuances of every business process, Choice Computing evolved into a trusted programming partner with a strong focus and expertise in the metals industry. With metals industry experience since 1982, Choice Computing developed and published MetalTrack, a customizable D3 based ERP application in 1995. Choice Computing now provides software packages that can be easily tailored to a specific company's needs.
In the summer of 2010, Choice Computing merged with Zumasys, bringing together the experience of an established D3 software business with the expertise of an established IT infrastructure company. This partnership has allowed Choice Computing to bring application hosting solutions to its clients and gives Zumasys clients access to seasoned and trusted programming professionals.
Today, Maria lives and works in an intentional community in Ithaca, New York, with her husband since 1981, Ray Gasser. The village is an ecological community that features organic farms, shared resources, and small clustered housing. Maria spends her free time gardening, quilting, reading, volunteering for Friends of the Library, and canoeing in the Adirondacks.
Joined: 2010

Full-Blown obsession: I love to canoe out in the Adirondacks—away from crowds where it's really quiet and beautiful.

Hidden talents: I make beautiful origami boxes and quilts