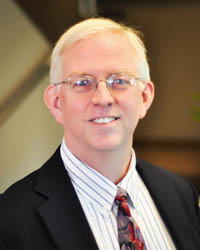 Ray Gasser
Senior Developer / Business Analyst
While studying Environmental Science in College, Ray discovered a love for computers. After college he moved to the burgeoning Silicon Valley where he began work as a system designer for component testing processes. In his spare time, out of passion and necessity, Ray learned how to program the company's Microdata business computer system. After moving back to his home state of New Jersey, Ray worked briefly for a software development house before making the decision to form his own company.
Based in Maplewood, New Jersey, Choice Computing began in 1983 as a small independent computer programming company. Its goal was to provide a small number of clients with a very high level of expertise and service in handling their data processing needs. By truly listening to the needs of their clients and understanding the nuances of every business process, Choice Computing evolved into a trusted programming partner with a strong focus and expertise in the metals industry. With metals industry experience since 1982, Choice Computing developed and published MetalTrack , a customizable D3 based ERP application in 1995. Choice Computing now provides software packages that can be easily tailored to a specific company's needs.
In the summer of 2010, Choice Computing merged with Zumasys, bringing together the experience of an established D3 software business with the expertise of an established IT infrastructure company. This partnership has allowed Choice Computing to bring application hosting solutions to its clients, and gives Zumasys clients access to seasoned and trusted programming professionals.
Joined: 2010

Full-Blown Obsession: Crosswords and other puzzles

Inspiration: Maria, his wife since 1981, and their two daughters, Emily and Sarah