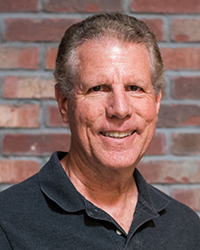 Vern Jorgensen
Senior Application Architect
Vern Jorgensen is the Senior Software Architect for the Rover ERP software product. As a team leader, he is responsible for development of the Rover software product as well as customer support for it. Vern and his team leverage new technologies and feedback to enhance the capabilities and usefulness of the Rover product for Zumasys customers.
Vern is the co-founder of Rover Data Systems, where he developed an ERP software product aimed at small to medium-sized manufacturers and distributors. When Rover Data Systems was acquired by Zumasys in 2020, Vern came on board, and has been helping Zumasys' customers with Rover development and support ever since.
Outside of work, Vern enjoys biking, live music, travel, and cars. He also loves playing guitar and spending time at the beach.