THIS IS MULTIVALUE ANYWHERE!
MOBILE, DESKTOP, AND NOW BROWSER-BASED,
WELCOME TO ACCUTERM 8
UPGRADE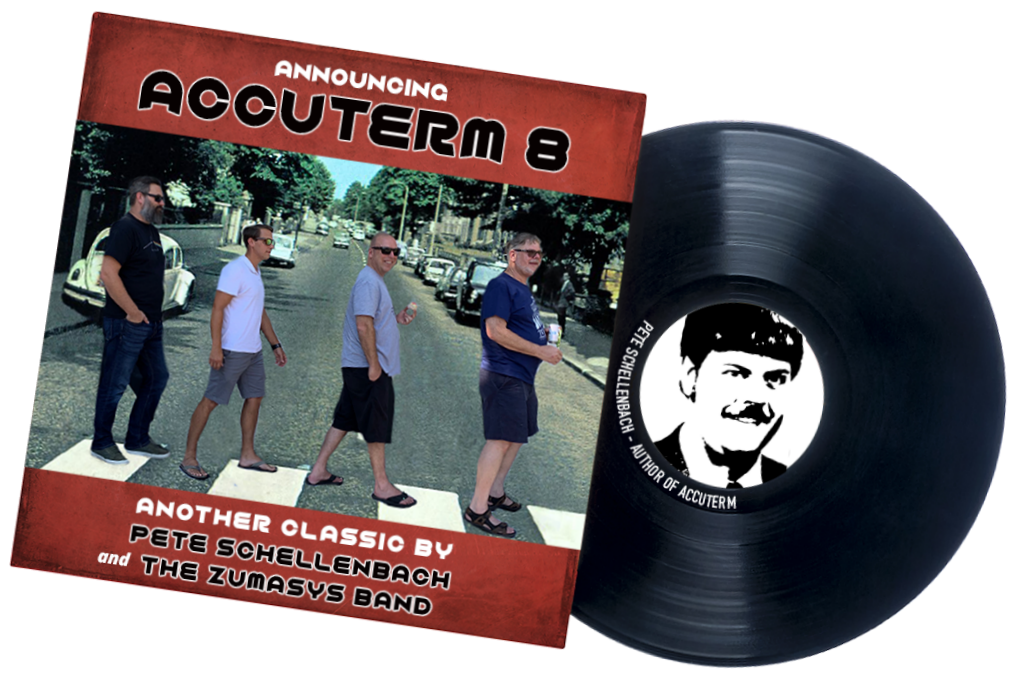 Access your PICK MultiValue system where and when it is needed
The most popular terminal emulator for PICK just got better with a web interface and dozens of exciting new features
AccuTerm 8 is a bundle of the Desktop, Web and Mobile editions. AccuTerm 8 is continually updated and our subscription pricing ensures you automatically get the latest features as they are rolled out.
AccuTerm 8 now includes OpenSSL,
brand new encryption libraries
and the latest cryptography
to protect your valuable data.
Your users will love our tear off tabs,
drag and drop windows and new
Visual Studio Code color schemes.
Run your PICK application over the Web, in the Cloud and embrace Software as a Service (SaaS) with our new HTML5 browser interface.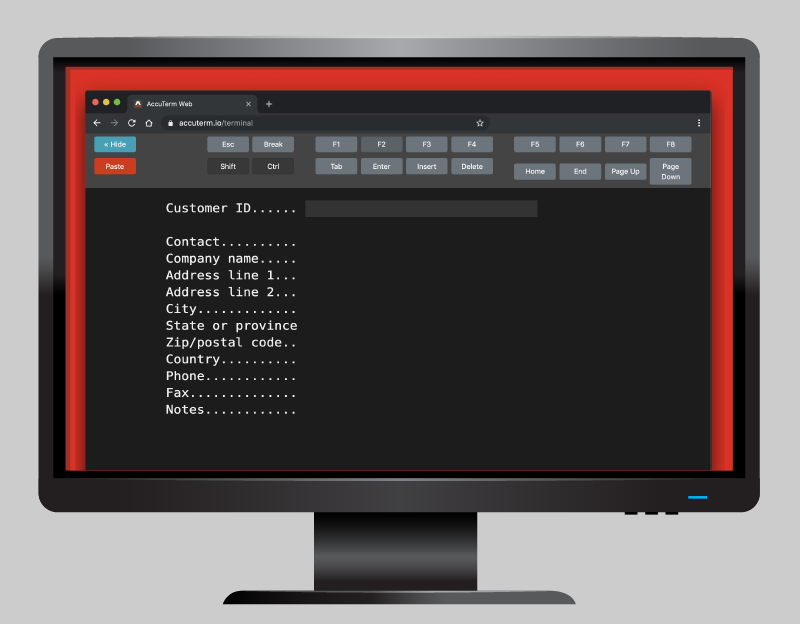 New HTML5 browser version written in Vue.js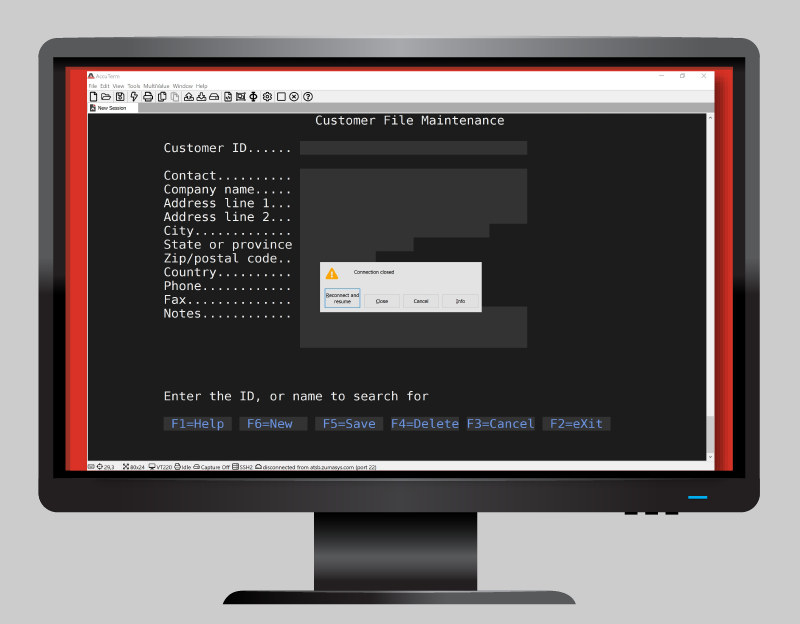 Rezume session resilience for recovering hung ports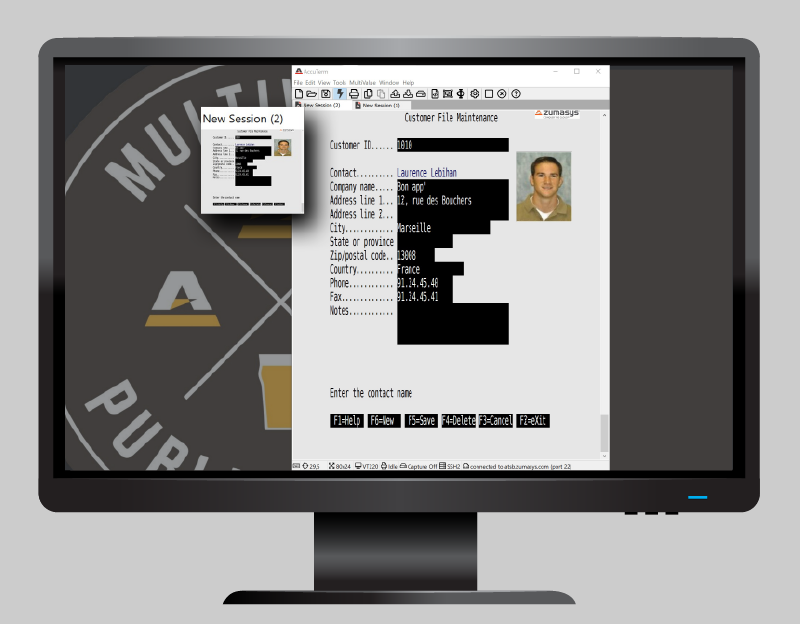 Tear off tabs and drag and drop windows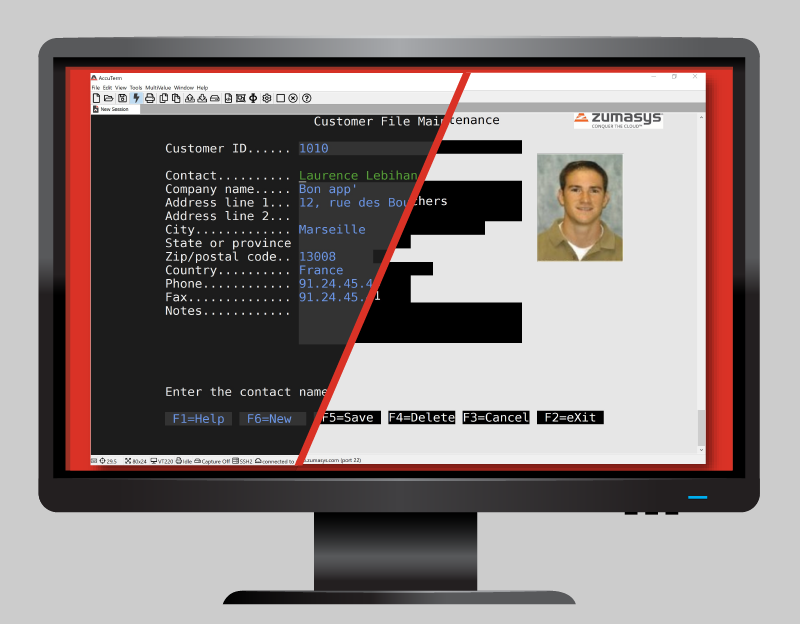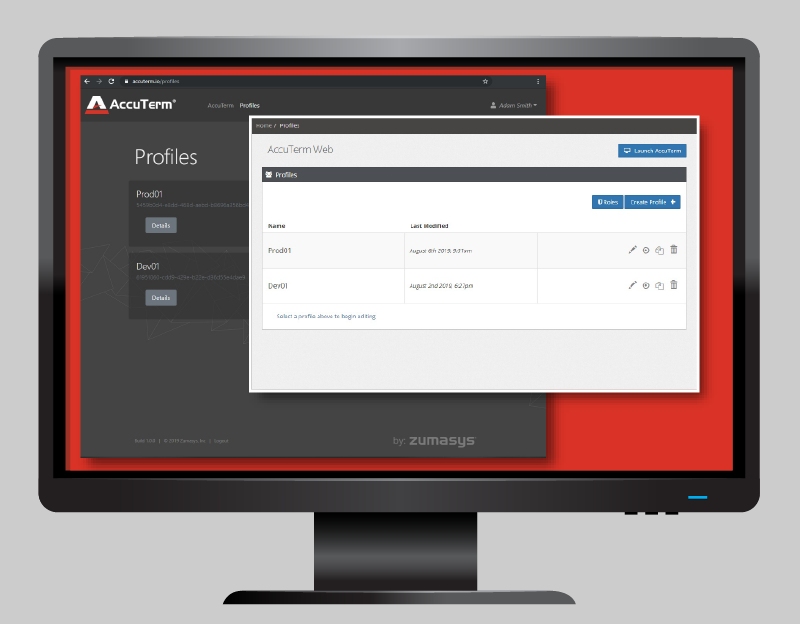 Profiles and centralized administration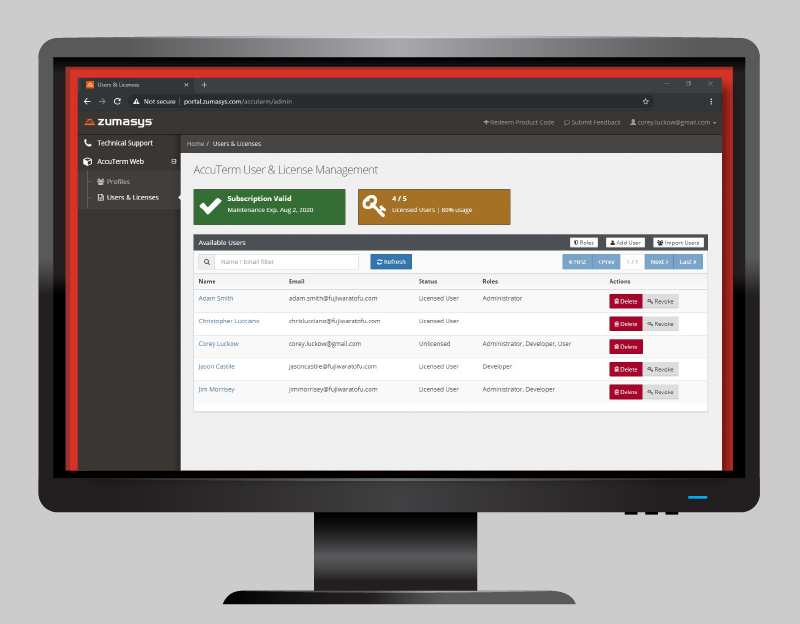 2:1 licensing just like Office365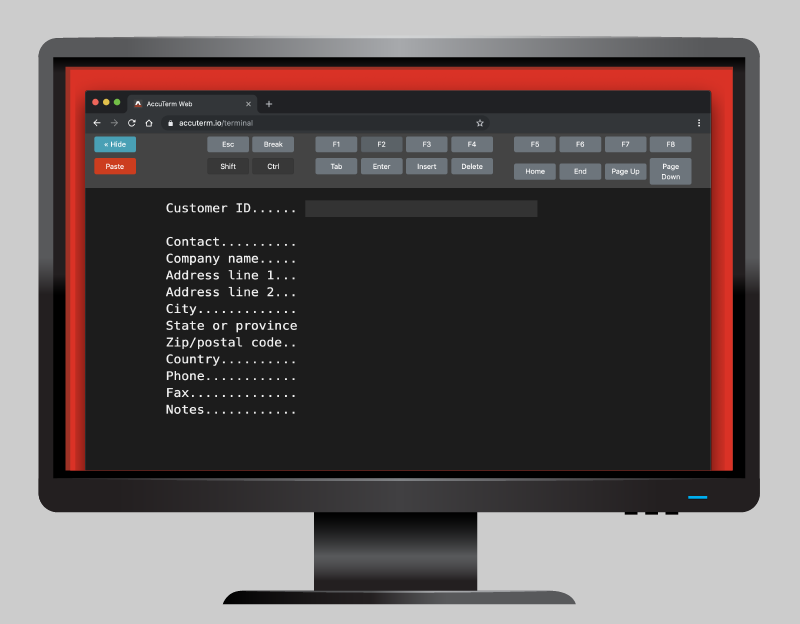 Browser compatibility means access from virtually any device
AccuTerm includes many unique features designed specifically for the MultiValue user
(including D3, jBASE, QM, UniVerse, UniData, Reality, and PICK).
For example, AccuTerm® GUI is designed with the MultiValue developer in mind–all programming is done in PICK BASIC, so you can leverage the existing skill set of your development staff. Plus people rave about WED, a full screen graphical editor with built in compiler. Discover these features and more by visiting the tabs below.
Select the version of AccuTerm that is best for each user
AccuTerm 8 is a subscription model which means we are continually adding new features. Below is the current matrix of available features and some estimated timing on some things that are forthcoming.
Get Industry-Leading performance from your terminal application with AccuTerm's full-featured Desktop version for Windows PCs. Connect to almost any terminal type via telnet or ssh. Take advantage of unique AccuTerm features for MultiValue databases including the graphical WED editor, FT file transfer capabilities, AccuTerm GUI applications, VS Code integration via MV Basic, ReZume session resilience, and more.
Securely access your system from any web browser (including public computers) with AccuTerm Web. Built from the ground up using web-only protocols, now you can securely navigate your terminal application from anywhere. Connect with confidence using AccuTerm's ReZume session resilience, and advanced scripting capabilities. Works on PCs, Macs, ChromeOS, and more.
Stay up to date on the go with AccuTerm's native smartphone app, available for Apple and Android smartphones. Use familiar touch gestures and your phone's virtual keyboard to gain access to your business applications and terminal reports.
AccuTerm 8 Feature Matrix
ADDS Viewpoint A2 & A2 Enhanced
DEC VT100, VT220, VT320 & VT420
Tektronix 4010, 4014 & 4105
ReZUME Session Persistence*
VS Code integration via MV Basic
Screen Background Picture (Wallpaper)
Integrated 400 Page Scrollback
Screen Size up to 240 columns by 240 rows by 25 pages
Multiple Pre-Defined Themes
Host App Can Launch Windows Programs
Host App Can Open Web Page
AccuTerm Subscription & Support Program
AccuTerm 8 is a bundled of the Desktop, Web and Mobile editions
AccuTerm subscription includes maintenance, support and new features as they become available
Subscription/maintenance includes limited telephone support
ReZume Session Resilience
Now when your network connection drops, you can simply click ReZume and AccuTerm will restore your existing session to exactly where you were
Users can keep working without asking IT to intervene
VS Code integration via MV Basic
This Visual Studio Code extension is used for syntax highlighting, IntelliSense and program formating for PickBasic code development. We hope this project sparks a sense of community involvement and action within the MultiValue and Pick Database space and if that is exciting to you, we'd love to have you help out! Please see our Contribution Guidelines and Code of Conduct for more information.
Zumasys Customer Portal provides anytime, anywhere access to everything AccuTerm
Access important licensing information.
Create, update and manage your support requests.
Maintain your AccuTerm Web users, profiles and settings.