[dt_benefits_vc style="3″ image_background="false" header_size="h4″ content_size="normal" number="3″ order="asc" columns="3″ dividers="true" category="accuterm-mobile"]
Everything you love about AccuTerm®, on the go.
"I have AccuTerm Mobile on my smartphone and its great.  Even when away from the store I can access the system and check what is happening!" – AccuTerm Mobile User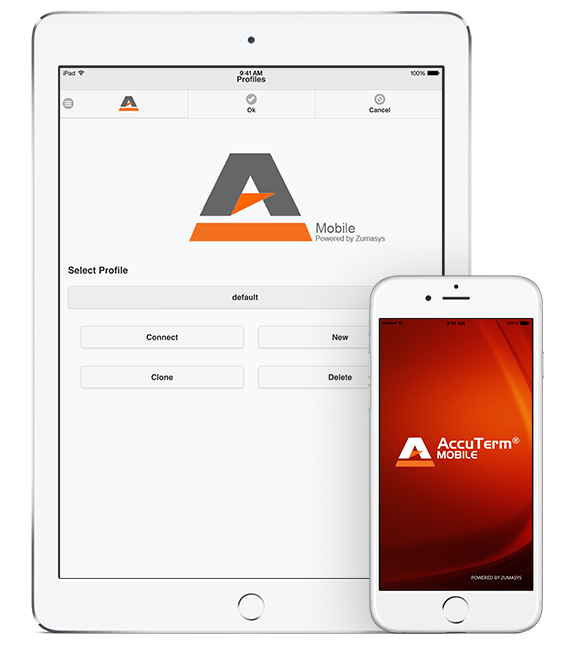 Connection security

Access your MultiValue applications through a secure SSH connection for maximum privacy and data protection.

Terminal compatibility

Easily integrate AccuTerm Mobile into your MultiValue infrastructure with support for ADDS Viewpoint, Wyse and VT terminals.

Productivity integration

Get even more out of your MultiValue investments with AccuTerm Mobile's productivity features. Empower your MultiValue application to send an email, dial a phone number, or launch your mobile browser.

Tablet agnostic

Let your users choose how they want to access AccuTerm Mobile, whether they are Apple or Android tablet users.