A couple of weeks ago, I had the opportunity to attend the International Spectrum conference outside of Phoenix at the Wigwam Resort. Spectrum is a conference devoted to the Pick/D3 space, including sessions on MultiValue, U2, Rocket, and other database systems. We hadn't attended in several years—attendance had been down and so was the enthusiasm. But this year we decided to give it another shot as an exhibitor, and I got the pass for the sessions. This year's conference did not disappoint.
From Monday through Thursday, there was a full slate of sessions on topics like MV fundamentals, project estimation, web front ends, mobile computing, data visualization and mining, SQL, AccuTerm, Disaster Recovery, and more.
The Buzz in MultiValue: The Cloud
The biggest buzz going around the conference was really about one thing—the cloud. Everyone wanted to know how you could integrate MV with cloud solutions. In addition to us older fossilized die-hards, there were also a LOT of young people at the conference—programmers and designers, MV/Web integrators, and IT administrators excited about the value of MultiValue (pun intended).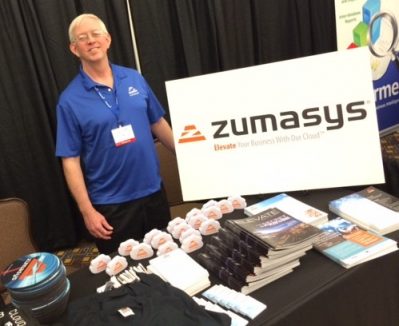 Session Summary: Rocket Software, BlueFinity, Ladybridge
The industry's big MV and Pick players took the stage to tell us about the newest developments in the space.
Rocket Software was rightfully talking up its acquisition of TigerLogic/D3, adding to its formidable stable that already includes UniVerse/UniData.

BlueFinity also rolled out a new product during one of the keynote sessions called Evoke, a tool for developing apps for web, tablet, and phone platforms.

There were also some very interesting developments from Ladybridge/OpenQM with extensions to the whole range of the MV data structure and lightning speed.
What This Means for You
As we know from Zumapalooza, putting on something like this takes a huge amount of work. Both Zumapalooza and International Spectrum offer the largest venues of MultiValue education and, if you haven't been to either recently, I would encourage you to attend next year.
Find out how you can modernize and enhance your Pick/MV applications and databases.