Project management is a facet of our everyday lives. Whether you're performing a cloud migration or planning a spaghetti dinner, project management is critically important for any task you undertake. If you're getting anything done, you're probably using project management principles—and you may not even know it.  For us in the Zumasys Project Management Office (PMO), it's a professional way of life.
We often use the Spaghetti Dinner example to compare project management to our personal interactions. To have a successful spaghetti dinner, there are certain things you have to do to make sure the guests arrive, the food is edible, and everyone has a good time. You need some level of project management skills.
In this blog, we're going to share the secrets of effective project management. This is the first installment in a five-part series on the five keys of project management: communication, stakeholder management, scope management, time management, and risk management. These are five knowledge areas as discussed in the Project Management Institute's (PMI) A Guide to the Project Management Body of Knowledge (PMBOK Guide).
No matter what your task is, at the office or at home, we think these project management keys can help you pull off any project without a hitch.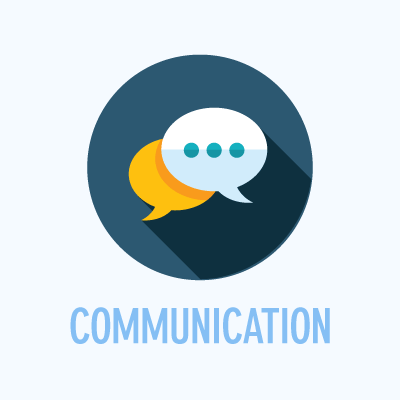 How you communicate between stakeholders and key people inside and outside of the project group can mean the difference between fantastic success or spectacular failure. It seems simple, but good communication has many different facets.
Take our spaghetti dinner for example. How can we apply communication best practices to a spaghetti dinner?
Listening

Remain active in the conversation. Listen to what is being said and offer feedback. If someone has an idea for how to get plates of spaghetti out to your guests faster, don't just nod your head. Listen to them and offer suggestions for how to implement it or improve it.

Managing your team

Understand all players involved, from core team members to vendors and consumers. Who's buying the groceries? Who's cooking the sauce? Who's helping plate and serve the meals? Part of this is understanding any cultural or language barriers that exist and knowing how to work within those constraints.

Relationship building

Part of being a manager is establishing trust with your team. Building personal relationships with each member of the team helps them feel more connected to its success. Determine what motivates the diverse personalities of each team member in order to accomplish the tasks at hand. For both the project team and clients, build confidence in the success of the project, but also be honest when improvements are needed. Developing relationships with external stakeholders is also pivotal to a project's success.

Setting project objectives and expectations

Many projects fail because objectives and expectations are not clear at the start or change mid execution without the impacts being successfully communicated. How many people are you looking to invite? How many do you expect to show up? How much spaghetti are you going to make? What if you get a last minute RSVP with food allergies, or an unplanned guest at your dinner?  It is vital to a project's success to keep the ongoing objectives and expectations updated on a regular basis and monitor how the project status aligns with the expectations that were originally set.

Minimizing noise

Make sure your communication is clear and concise. If one cook heard you say add more parsley to the sauce when another heard you say it was over-seasoned, confusion is bound to occur. Ultimately, that means guests won't get their meals quickly, and the quality of the food goes down.

Maintaining communication channels

You are the liaison between all parties involved. For your spaghetti dinner, those parties are the people on your team, your guests, the owners of the venue, the grocery store, and everyone in between. Make sure those people are informed of your vision and direction. Everyone has to row in the same direction.

Using a variety of communication methods

Communication is not a one-way street. Effective project management involves interactive, external, and internal communication. Hold weekly meetings to plan your dinner. Send out a communication to your guests the week before the event. Create a text or email chain alerting your team to open tasks and to-dos. Determine which method or methods work best for each stakeholder.

Reporting

Sending out project reports is a great way to make sure your team stays on schedule. Let your team know how long each task should take, from the big to-dos like shopping for groceries down to the smallest task like chopping onions or plating a dish. Alert them to how well they did in meeting those goals. Help them catch up or slow down as needed.
At the Zumasys PMO, we use these same communication tenets that you can use to plan and execute a spaghetti dinner, but for complex technical implementations. Whether we are helping customers migrate to a hosted cloud infrastructure or modernizing their business-critical applications, the Zumasys PMO uses these same best practices to make sure balls don't get dropped and plates are kept spinning. By keeping communication channels open between our team and our customers, our Project Management Professional (PMP) certified project managers make sure that project stakeholder needs are understood and met every step of the way.
Now share this
[tweetable alt="5 Keys to a Successful Project, Part 1: Communication #ProjectManagement – http://zum.as/1uyUFAW"]5 Keys to a Successful Project, Part 1: Communication #ProjectManagement[/tweetable]
[tweetable alt="A successful project is like a spaghetti dinner… #ProjectManagement – http://zum.as/1uyUFAW"]A successful project is like a spaghetti dinner… #ProjectManagement[/tweetable]
Subscribe to the Zumasys Blog and never miss a post!