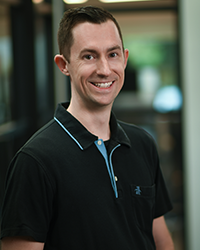 Mike Wright
DIRECTOR OF TECHNOLOGY
Mike Wright brings more than a decade of experience in software development and IT management to his role as Zumasys Senior Software Developer. In this role, Mike works closely with customers to design, implement and optimize their Pick MultiValue databases and custom applications.
Mike began his career as an intern at Equiant Financial Services, where his technical and project management skills enabled him to ascend from software developer to VP of IT over a thirteen-year period. During his time as a developer, Mike led the migration of the company's legacy ColdFusion web application, Client Central, to a modern ASP.NET/C# framework.
As VP of IT, Mike took responsibility for full-stack IT operations and the continued development of the company's cloud-enabled ASP.NET and MultiValue-based accounts receivable software. He also took a lead role in administering the company's compliance certifications, including SAS 70/SSAE-16/SSAE-18, PCI and HIPAA.
Mike's experience as both a developer and head of IT give him unique perspective into customers' challenges, enabling him to quickly zero in on pain points and develop solutions that support IT and business objectives for a wide variety of audiences.
While at Equiant, Mike was a staunch proponent of migrating from D3 to jBASE because of its ease of use, scalability and modern feature functionality. Today, Mike is passionate about continuously improving jBASE to meet customers' evolving needs. Even though he now spends much of his time on the front lines with customers, Mike actively collaborates with the jBASE product development team to solve real customer challenges. He also advocates for open-source adoption and participation within modern developer communities.
When he's not working, Mike loves to spend time with his wife and their son. He's also a huge sports fan, supporting his local professional teams and his alma mater Arizona State.
Joined: 2018
Native of: Phoenix, Arizona
Credits: Founder of It's All Water, Former VP of IT at Equiant
Passion: Technology, sports, cycling and trail running
Words to live by: "There's no problem solving without problem sharing."