Zumasys Acquires Assets of PPI Information Systems
St. Louis-Based Developer Joins Zumasys' Software Team
SAN CLEMENTE, CA – April 21, 2022 – Zumasys is pleased to announce that it has acquired assets of PPI Information Systems, a PICK software house located in St. Louis, Missouri. As part of the transaction, John Hill, the President of PPI Info, joined Zumasys as a full-time developer.
PPI traces its roots back to Pick Professionals which was founded by Sherwood Farnham and David Wasylenko. In 2018, following the unfortunate deaths of both founders, long-time employee John Hill stepped in to continue their work under a new company known as PPI Information Systems. PPI is a proven provider of software services offering programming services in PICK and Microsoft .Net using SQL or Universe as databases.

"John and the PPI team have 25 years' experience developing and supporting PICK applications, including IMACS which Zumasys acquired from Northwest Information Systems, Inc. in 2019. When John contacted us and told us about his IMACS customer base, it made perfect sense to join forces so that we could expand the resource offerings to all customers. We are delighted to be coming together and we have already integrated John and his team into IMACS development."
– Mike Coelho, General Manager of Zumasys
Together, the companies will draw upon their combined expertise with API development and application modernization to make a better product for IMACS users.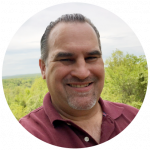 "I always promised my customers that I would take care of them and I feel like this joint venture fulfills that promise," says John Hill. "Joining up with Zumasys has been such an easy transition. It feels like home already and I look forward to working together for years to come."
– John Hill, President of PPI Info
This is Zumasys' 8th acquisition since 2019 and it marks the company's continued expansion into vertical application software based on the PICK data model.
About PPI Info
PPI Information Systems was founded as a leader in Pick Programming services. The company supports the IMACS distribution software package which Zumasys acquired in 2019. PPI also brings extensive experience integrating PICK with shipping providers like UPS and FedEx; ecommerce platforms; and credit card processors. For more information, see ppiinformationsystems.com.
About Zumasys
Zumasys is dedicated to advancing and modernizing business-critical application software solutions. Zumasys acquires Independent Software Vendors (ISVs) whose applications are written in MultiValue technology and modernizes them with new web and mobile interfaces, API integration, Dashboards and Cloud/SaaS delivery models. In addition to Crescendo, Zumasys' application portfolio includes Rover ERP and PRO:MAN for manufacturers; IMACS and Foresite for wholesale distributors; SmartSuite POS for higher education retailers; and TotaLink software for merchant services. For more than 20 years, Zumasys has enjoyed an award-winning culture that puts people and purpose at the center of everything it does. Learn more at zumasys.com.