Zumasys Appoints Corey Luckow as President
SAN CLEMENTE, CA – September 30, 2022 – Zumasys announced today that Corey Luckow has been appointed President, succeeding co-founder, Paul Giobbi, who has served in this role since the company's inception in 2000. A 14-year veteran of Zumasys, Luckow will assume day-to-day management of the software company effective immediately.
Since the sale of its Database and Tools division to Rocket Software in October 2021, the Zumasys leadership team has been planning and supporting Giobbi's endeavor to step back, but not away, from the business. For the last 12 months, Luckow and the Zumasys management team — Jennifer McGraw, COO; Mike Coelho, VP, Finance; and Mike Wright, Director of Technology — have been at the reins, leading the organization's strategic mission and paving the path for this planned succession.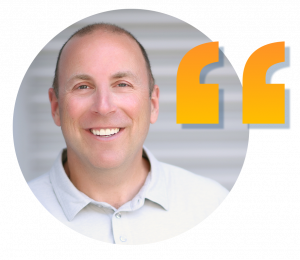 "As Zumasys transitions into its third chapter as a developer of vertical market application software, I cannot think of a better person to lead the company than Corey Luckow. Corey ushered in a new era of organization, discipline, and scale to Zumasys at a pivotal time in our history. He has been a core contributor to our growth and personifies the company's core values of purpose and service. Becoming partners with Corey and the management team I've worked alongside for so many years is the natural next step, and I have placed my confidence in the group's experience and their steadfast commitment to all our stakeholders."
– Paul Giobbi
Giobbi will remain active in the role of Chairman of the Board and will continue to spearhead the company's acquisition strategy, focusing on purchasing Independent Software Vendors (ISVs) who are looking to modernize their MultiValue applications.
Known for his progressive and genuine leadership style, Luckow has spearheaded multiple significant business and technical shifts for Zumasys – most notably the company's transition from a Cloud and IT Services organization to the Software company it is today.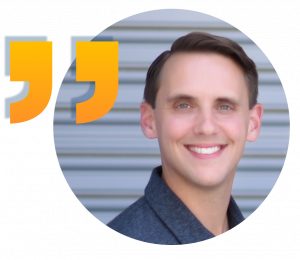 "This is an exciting time and progression for me personally and I am honored to lead Zumasys into the future. In the year since we made the decision to focus solely on our application software business, our team has invested their heart and soul into that mission. I am grateful to be a part of this group and to witness the modernization of our amazing ERP applications."
– Corey Luckow
A native of Minnesota, Luckow began his career as an IT consultant with Tek Systems. He was recruited by Zumasys in 2008 after having moved to Southern California the year prior. Luckow earned his B.S. degree in Computer Science from Huron University and is a certified Project Management Professional (PMP). He is also an active member of Vistage International. When he is not working, Luckow enjoys surfing in his hometown of San Clemente and spending time with his wife and three young sons.
About Zumasys
Zumasys is dedicated to advancing and modernizing business-critical application software solutions. Zumasys acquires Independent Software Vendors (ISVs) whose applications are written in MultiValue technology and modernizes them with new web and mobile interfaces, API integration, modern reporting and Business Intelligence and Cloud/SaaS delivery models. Zumasys' application portfolio includes Rover ERP, Crescendo and PRO:MAN for manufacturers; IMACS, Foresite and PPI for wholesale distributors; and SmartSuite POS for retailers. Learn more at zumasys.com.