Is Hustle Culture Killing Your Happiness?

- Paul Giobbi, President of Zumasys
As a young child, I was not very confident. Following a bitter divorce, my parents weren't engaged, my homelife was unstable, and I didn't participate in a lot of sports or traditional kids' activities.
Instead, I went to work at age 11. I worked every day, year round (including most Saturdays) from that day forward. If I was not at school, I was expected to be at the office.
By the time I was a teenager, thankfully, my homelife began to stabilize, but work stuck. And for the last 40 years, I've gained confidence by being good at work; always striving to be efficient and more productive than the next guy.
But lately, I find myself wondering,
"Is there a way for me to be successful without being so busy?"

Sell Faster
I started in technology sales at age 18 as a freshman in college. I vividly remember going to visit a software company in Seattle that first year. Inside the CEO's office was a giant sign that said: Sell Faster.
Sell faster. Make more calls. Talk to more people. Get quotes done quicker.
I was so intrigued by this simple phrase that I went back to San Diego and shared it with Jill Orsini, a lifelong friend and co-worker.
And, on our 1989 Macintosh, I printed out in big block letters—1 letter on each page: SELL FASTER
Much to Jill's annoyance, I hung the sign over our desks. But for years, we learned how to hustle and work fast, and we were successful.
In fact, this set the tone for my career.
Now, as a business owner, I realize that this mentality has been burned into my personality and identity. But as I look at the changes going on in the workforce in 2022, I am starting to question the absolute nature of this approach.
Capitalism and Productivity: Are We the Dinosaurs?
Our society values capitalism. We value productivity, and we tend to put successful entrepreneurs on a pedestal. We are in awe of people like Elon Musk because they've worked incredibly hard and achieved the ultimate success. And, they exemplify the American ideal that if you work hard enough, you can achieve just about anything.
However, with the Great Resignation and the mindfulness movement picking up speed, we are starting to see pushback against some of these ideals.
If you haven't been paying attention, there's a huge anti-capitalism movement trending on social media sites like TikTok, Reddit and Twitter right now. And it's not just, anti-capitalism, it's anti-productivity at some level. Workers are starting to say, "My mental health is suffering because you're pushing me to be more and more productive."
I don't think that it's a coincidence that this is happening as the gap between the haves and the have-nots gets wider and wider. CEOs at large corporations are paid 350X more than their average worker. Jeff Bezos makes $142,667 every 60 seconds. In fact, Jeff Bezos is so wealthy that $1.7 million for him is the same as $1 for the average American.
So, we've got this divide that is only getting bigger. And then, throw a global pandemic into the mix, and now people are starting to reevaluate their priorities. Wanting to be there for their families. Wanting to spend less time in a commute or at the office.
And I'm wondering where I stand on the whole thing.
On the one hand, I agree with journalist, Rachel Cooke, who says, "Hustle culture puts execution on a pedestal."
On the other hand, the reality is that I started making big changes to my life four years ago: exiting businesses, moving our offices to the town I live in, walking to work and occasionally even meditating. So much of my identity has been attached to what I do for a living.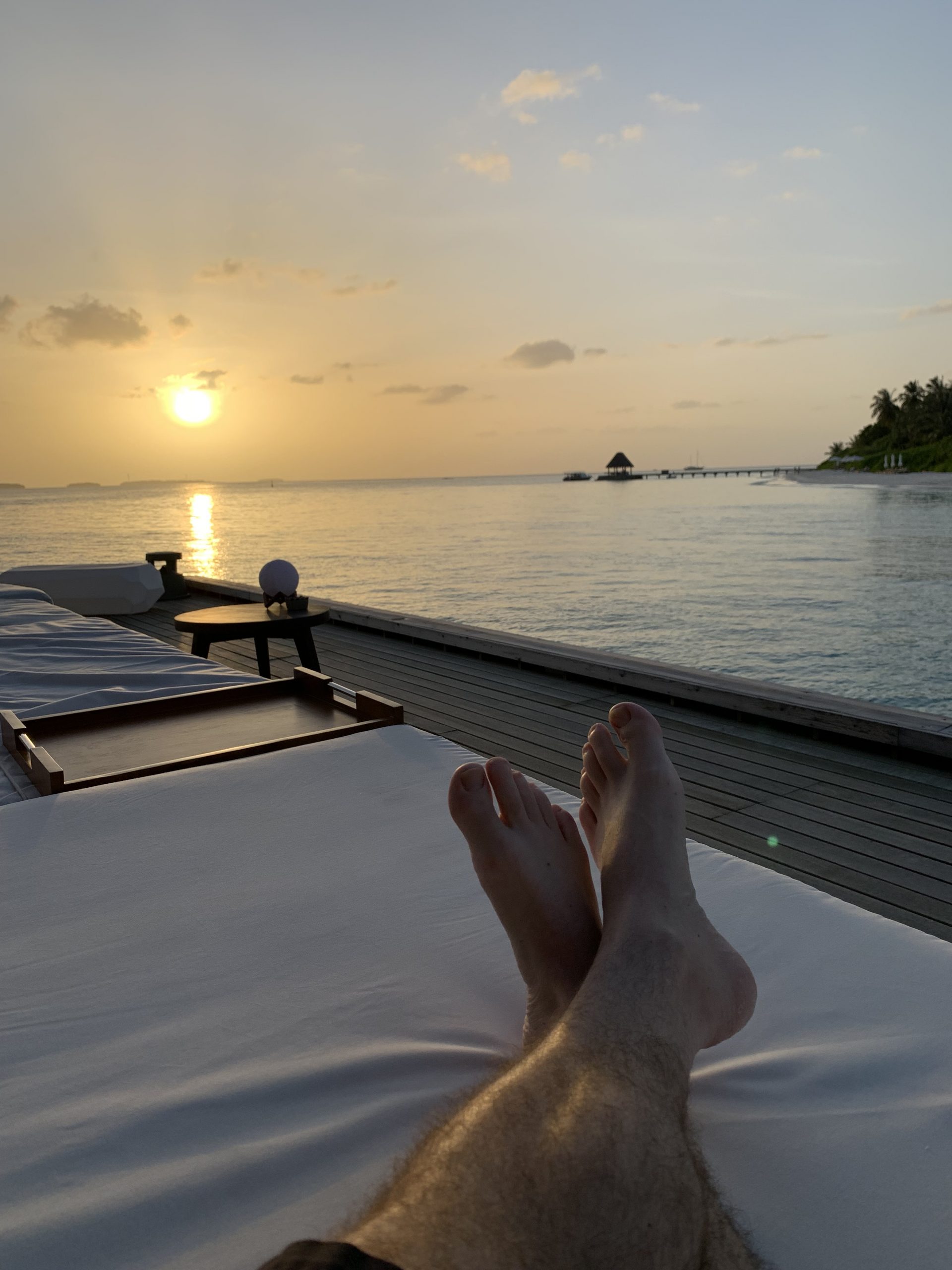 The Study of Happiness
Anyone who knows me knows that I believe "happyness" is a choice (spelled incorrectly because happiness is rarely ever nice and neat or perfect). But that doesn't mean it's easy. It's something we must work at, just like our careers.
I love listening to a podcast called "Happiness Lab," which is hosted by Dr. Laurie Santos, a Professor of Psychology who teaches the most popular course in Yale's history. In her research, she focuses on answering questions like, "What actually makes us happy?"
In a recent interview, Santos explains how our minds lie to us so that we believe that certain things—such as making more money, changing our circumstances, or buying more stuff—will make us happy. "After a busy day, I want to sit and watch crappy Netflix TV shows, even though I know the data suggests that if I worked out or called a friend, I'd be happier. But to do that I have to fight my intuition," Santos says.
Our culture around capitalism tells people to buy more stuff and work harder. However, this is the primary source of anxiety for many, including Santos' students at Yale.
The data show that happiness does not come from things, but from actions.
"If you can get yourself to do it—to meditate, to volunteer, to engage with social connection—you will be happier."
– Dr. Laurie Santos, Professor, Yale University
What's the Point?
So, if mindfulness is all it takes to be happy, then what's the point of all our grinding? The data suggests that our hustle mentality can prevent us from doing the very things that will actually make us happy.
According to the book The Ruthless Elimination of Hurry: How to Stay Emotionally Healthy and Spiritually Alive in the Chaos of the Modern World, by John Mark Comer, "A growing number of voices are pointing at hurry, or busyness, as a root of much evil."
And while at a macro level this may be true for many people, I've found the opposite to be true for myself.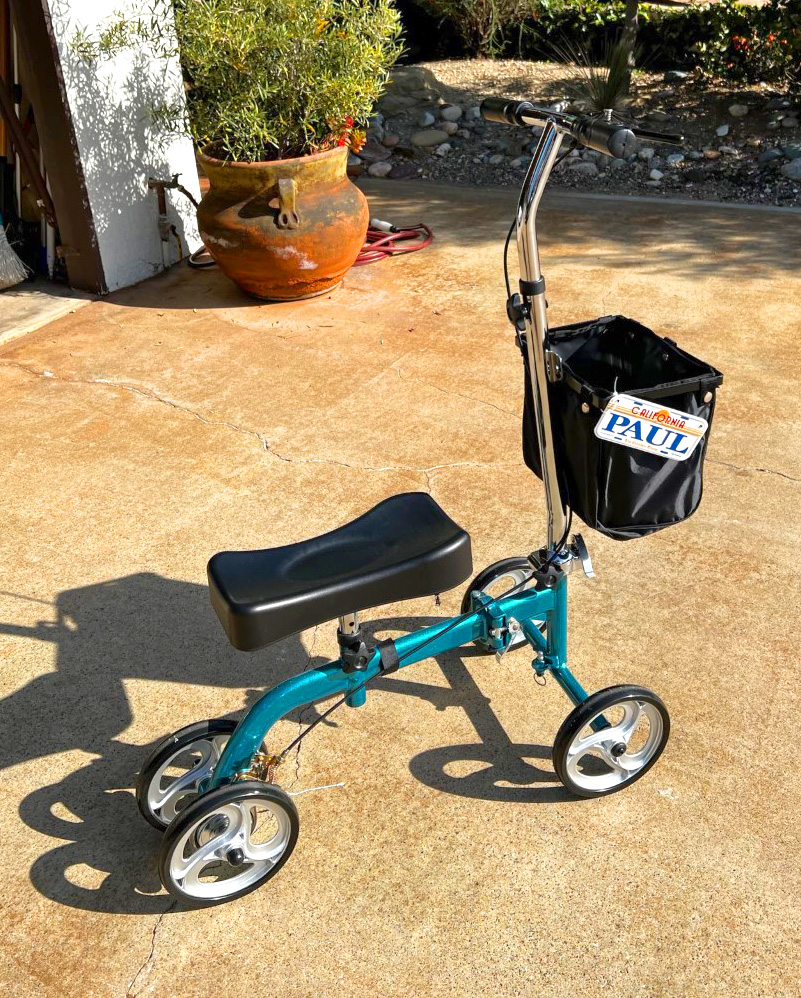 The Scooter
Case in point: I recently had surgery on the tendon around my ankle and it has been a long recovery. I literally had to stay 100% off that foot for a month, which I accomplished with the help of one of those medical scooters. Not just any scooter: a bright teal scooter, courtesy of my wife Tiffaney. On the front hung a license plate with my name on it, a humorous gift from a friend.
Anyway, I had this scooter and every hour I'd have to go to the freezer to get a new ice pack for my foot. So, on each trip, I'd make a mental list of everything I needed to do or get on that trip to maximize my efficiency: Go to the bathroom, get ice, get a snack, get a People magazine, grab my book, etc. I thought of them as circuits. I couldn't not be productive, and that scooter helped provide an outlet.
So, do I agree that productivity and hurry are the root of much evil? Not for me. I get that I am probably a little weird and the general population may need more balance. But there are always going to be outliers.
People Like Me
After selling his company, my friend Mike told me: "I believe that I am destined to continue to hustle until I die. I love it, and the people I love—at least to some extent—know that it's an inseparable part of my personality. I can turn it down, but I can't turn it off. I struggle with the balance like everyone else, but I'm finding my way. Age and leadership coaching have given me some tools to identify and keep that part of my life without driving all the people around me crazy."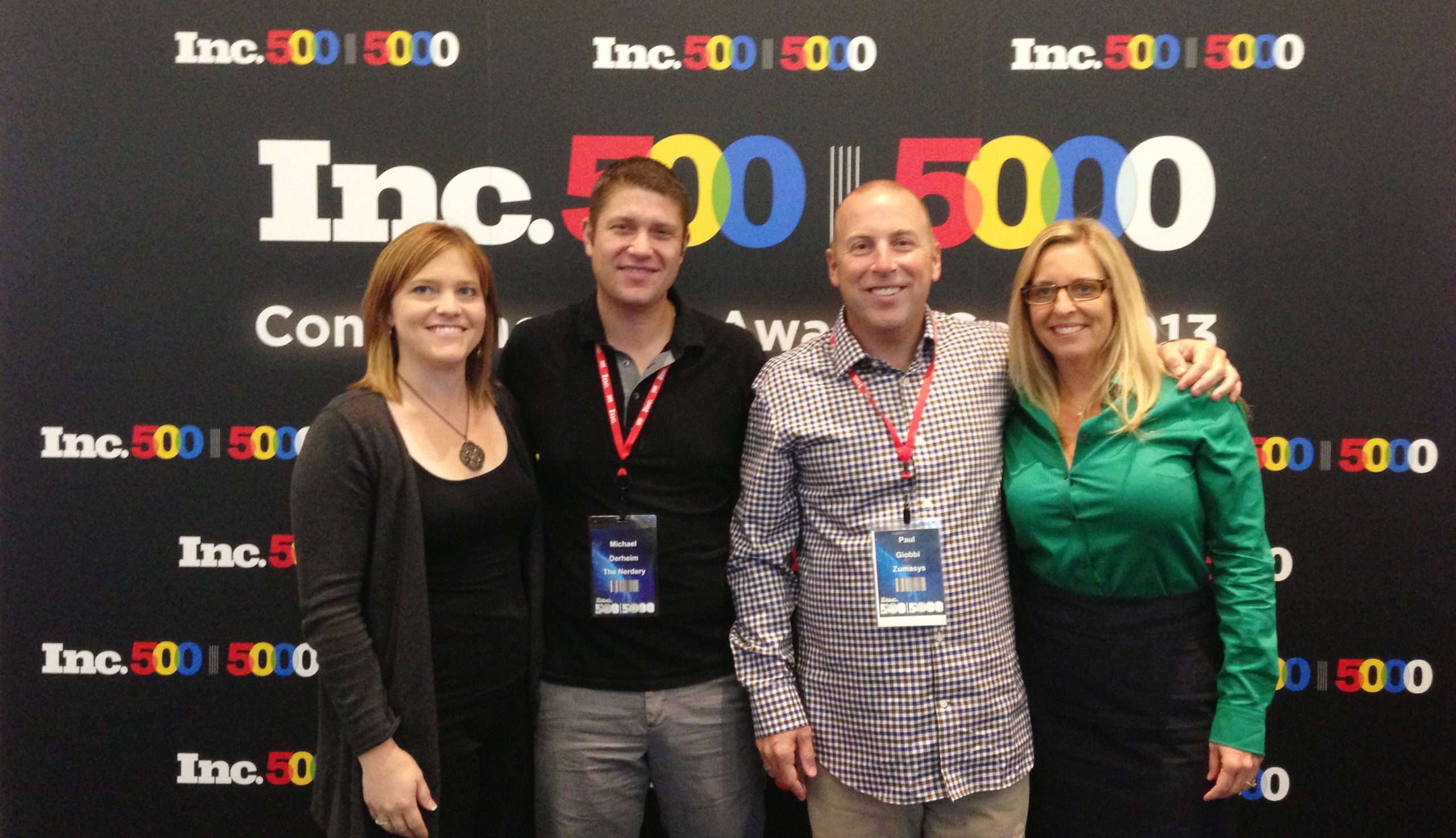 Like Mike, I see "hustle" as part of my identity, my self-worth, and my confidence. It's who I am, and I don't pretend otherwise. I can confidently say that hustling stokes my happiness.
In fact, I wonder whether I can ever really turn it off. When you're used to going 100 mph, how do you take your foot off the gas without feeling like you're going nowhere?
We're all climbing a hill–working, building value, and putting money into 401Ks. And we're headed to the same destination: retirement. But it's fascinating how few of us put any real thought into the non-financial aspects of retirement.
What's Next? Buy a Tractor, Climb Mount Everest, Get an MBA?
To answer these questions, I've been talking with other entrepreneurs, like Mike, to find out how they've managed to maintain their feeling of self and purpose without returning to the hustle.
Most of these entrepreneurs have launched and exited businesses of their own. They were all part of the rat race that is business ownership. But in retirement, many have found purpose in the day-to-day. They have taken up gardening, buying tractors, washing their own cars, and cleaning shotguns. They've redefined for themselves what it means to be productive in life after work.
Others have found it harder to take their foot off the gas. Instead, they've committed to summiting Everest basecamp, skiing a million vertical feet in one ski season, and travelling to all seven continents in a single year. One's even getting an MBA at MIT.
In Conclusion
Wherever you are on the spectrum of hustling, the key is to have a higher calling outside of your career. The psalmist David reminds us just how brief our time on earth will be and how fleeting life is. "My life is no longer than the width of my hand," he says, which I take as a command to make the most out of every day and every moment. To use my God-given strengths for maximum impact and to encourage others, which at some level helps me justify my own hustling.
At the same time, David warns us, "We are merely moving shadows and all our busy rushing ends in nothing."
For me, true happiness is a balance between these two ideals – soaking up life while not getting so busy that you lose site of the big picture.
How about you? What does life look like when the grind is over?
Respectfully,


Paul Giobbi
President, Zumasys