Our Journey with Firm Foundations Romania

- Paul Giobbi, President of Zumasys
If you could spend the rest of your life doing anything, what would it be?
For those of us that have had jobs since we were kids, it's hard to imagine doing something other than "work." Of course, you can find plenty of satisfaction in work, but what truly fills you up in life?
I'm reading more than ever these days and one book – From Strength to Strength – has been especially impactful as I consider my value outside of the workforce.
The author talks about something called Fluid Intelligence which you develop when you are early in your career. Fluid intelligence is the "raw intellectual horsepower" and the energy you need to recall information and solve novel reasoning problems, quickly. This is especially important when you're in school or starting out in business. You're focused on going out and getting it, so you need that type of intelligence and energy to succeed.
As you get older, you begin to nurture something called Crystalized Intelligence, which allows you to utilize skills and knowledge acquired from prior learnings. You can synthesize information differently; deduce things and you build on your past experiences. Crystallized Intelligence enables you to see trends; understand the deeper meaning; and most importantly to share, serve and encourage others. Crystalized Intelligence generally increases with age.
But many of us get stuck, just trying to run faster on the hamster wheel of Fluid Intelligence, which is unfortunate. We are more than the sum total of our LinkedIn profiles.
After a recent trip to Romania, I can tell you with absolute certainty that I have found something that I could do for rest of my life—that's serving and encouraging others.
One organization has made an indelible impact on Zumasys and me, and it has forever transformed my perspective on what it means to find purpose in work. That organization is Firm Foundations Romania (FFR).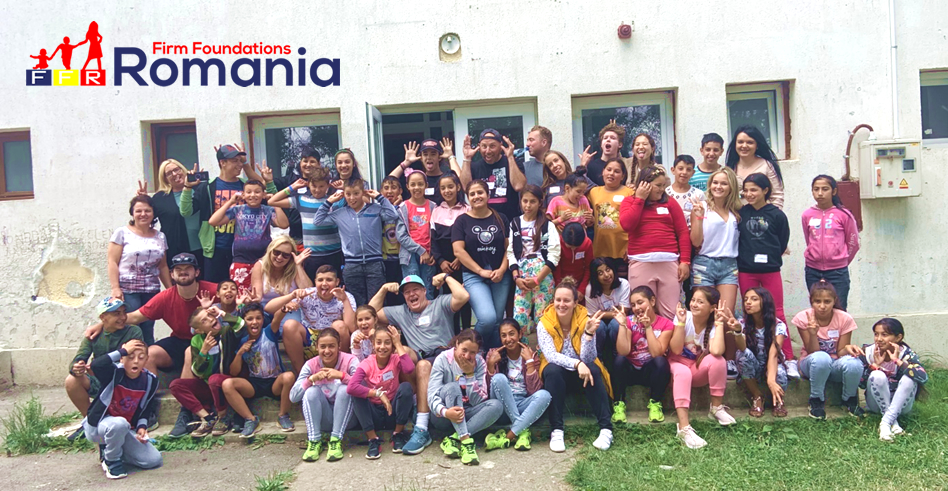 Nine- and 10-year-olds act the same in any country.
Why Romania?
While on vacation in Italy in 2014, my family and I decided to make a "side trip" to Romania. I could have never imagined that a 24-hour diversion would make a lifelong impact on our lives, Zumasys, and the lives of our friends and family.
Firm Foundations Romania (FFR) is an amazing organization founded by two women who originally visited Romania on a mission trip in 2001. I met one of their founders, Sarah Vienna, through The Barnabas Group, an organization that connects nonprofits with business leaders to help solve problems.
FFR continues to forever transform my perspective on what it means to find purpose through work.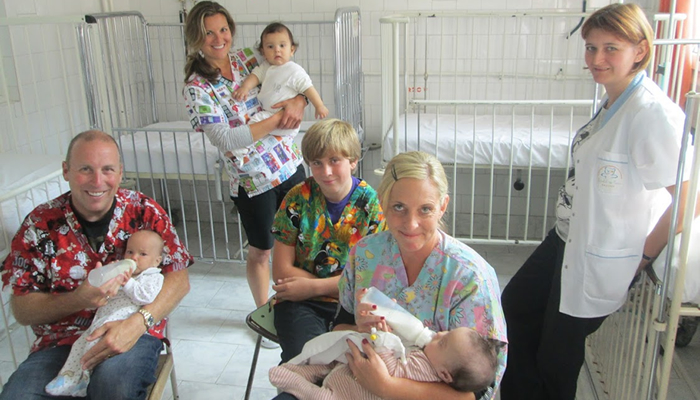 Holding babies on our first visit in 2014
Our latest visit to FFR
This summer, we traveled back to Romania with 13 of our closest friends and family members.  I'd like to share a short update about our experience in the hopes it might inspire you to go out and find a community like FFR to share your life with.
On the first day of our visit in July, the weather was beautiful, and the town square was bustling with people. It was a Sunday, and we were invited to attend Calvary Chapel with the co-founders of FFR. Many in attendance were Transylvania University students from places including Rwanda, Uganda, and Zimbabwe. The guest preacher was from South Korea. He spoke in English while they translated the entire service to Romanian in real time. Following the service, we enjoyed lunch together and some lively entertainment from a music group from Moldova, which borders Romania to the east. The kids in the group wore traditional outfits, danced and sang passionately. It was a unique blend of whistling, horns, and drums that I had never experienced before.
The next day, at the hospital, our volunteers held abandoned babies and shared the impact of human touch. Due to extreme poverty among the Roma community, many families—especially large families—leave their sick children at the hospital for days, weeks, or months at a time. These children depend on volunteers to hold them, play with them, care for them, and love them.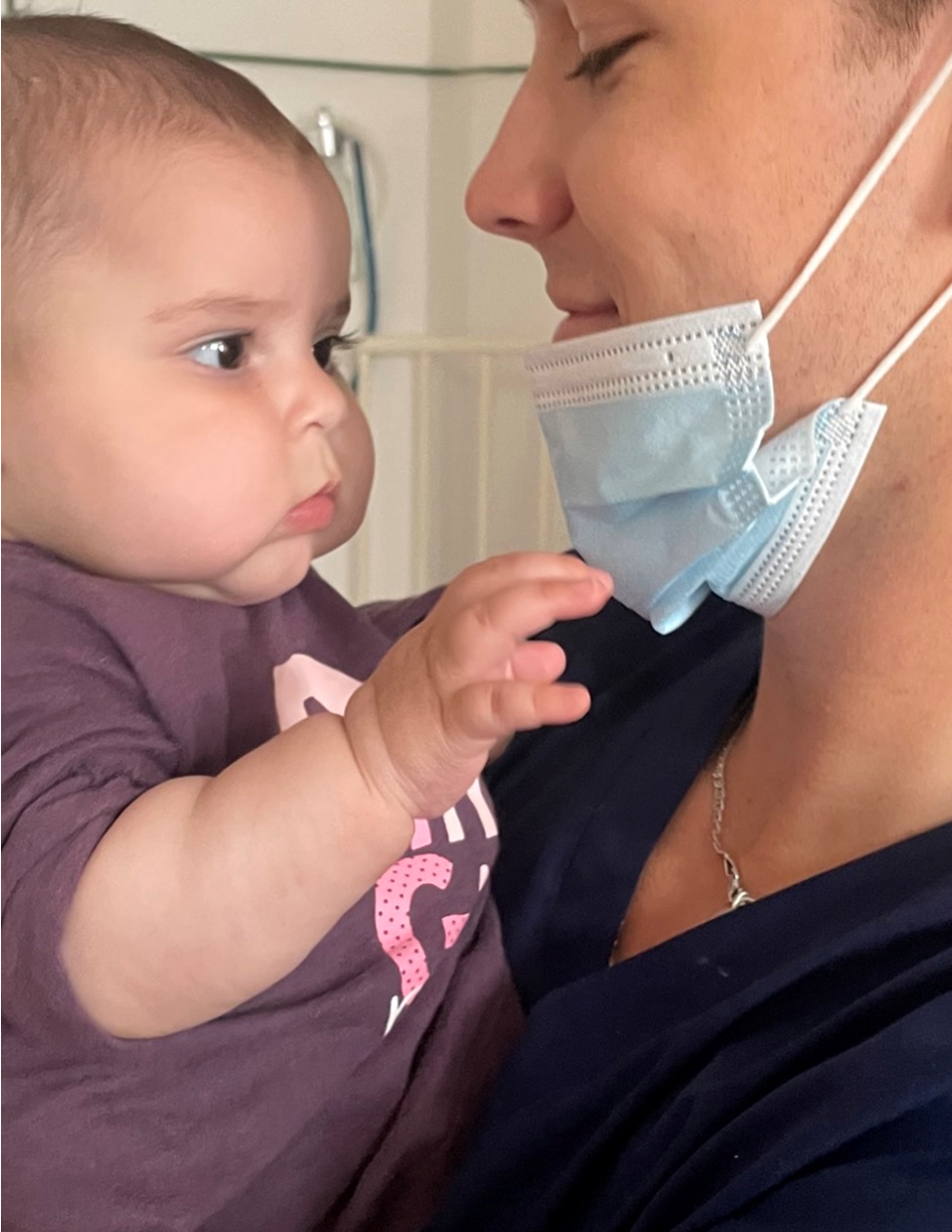 One of our volunteers, Parker, holds a child in the FFR hospital program.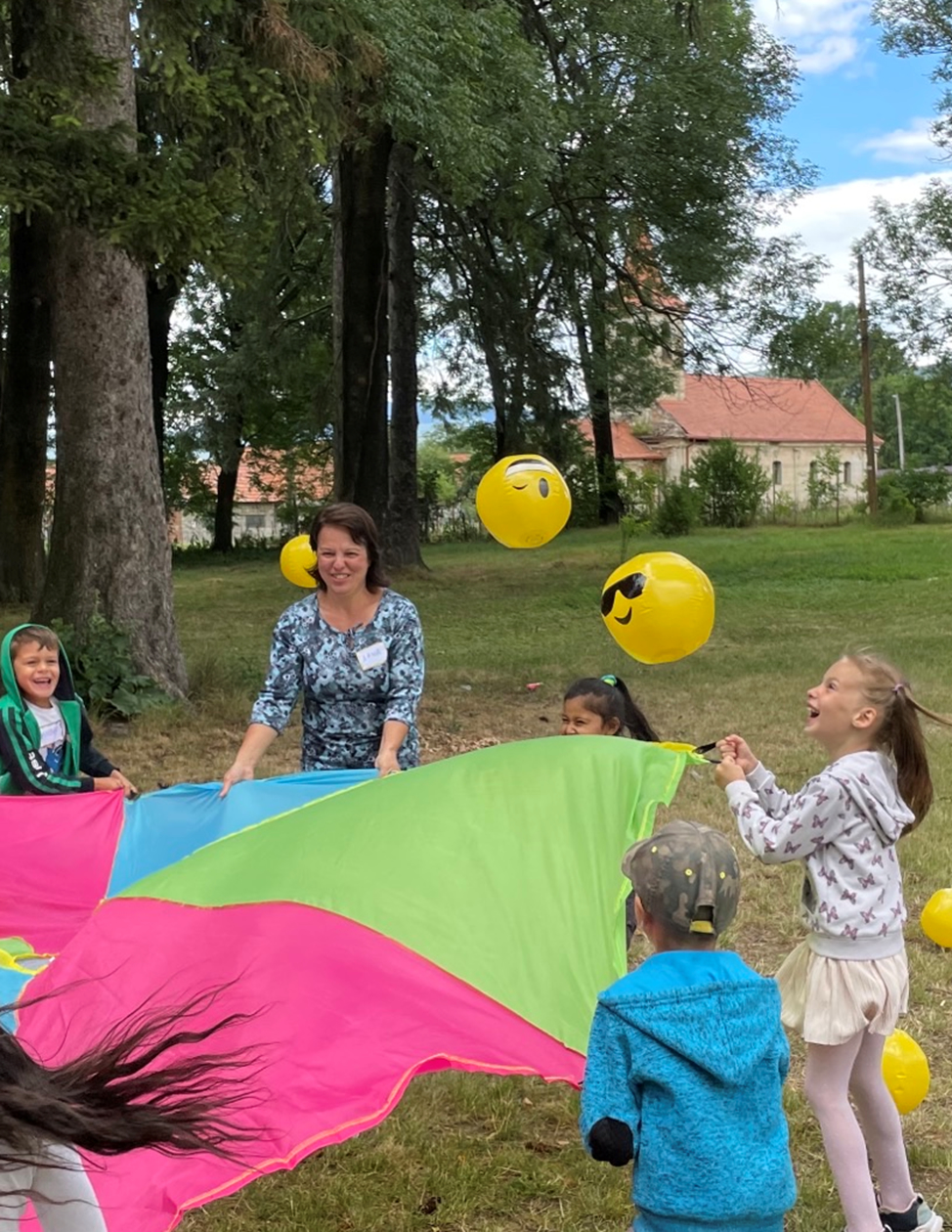 Dana, the preschool director at FFR, is a crowd favorite.
At the FFR afterschool program, we played frisbee, kickball, soccer, Jenga and the parachute game. We made friendship bracelets and prayer flags. We sang, and we ate ice cream. One activity after another, we smiled and laughed with these amazingly grateful and beautiful children.
Despite the extreme poverty, these kids are HAPPY! Their smiles are continual, and we built so many meaningful relationships.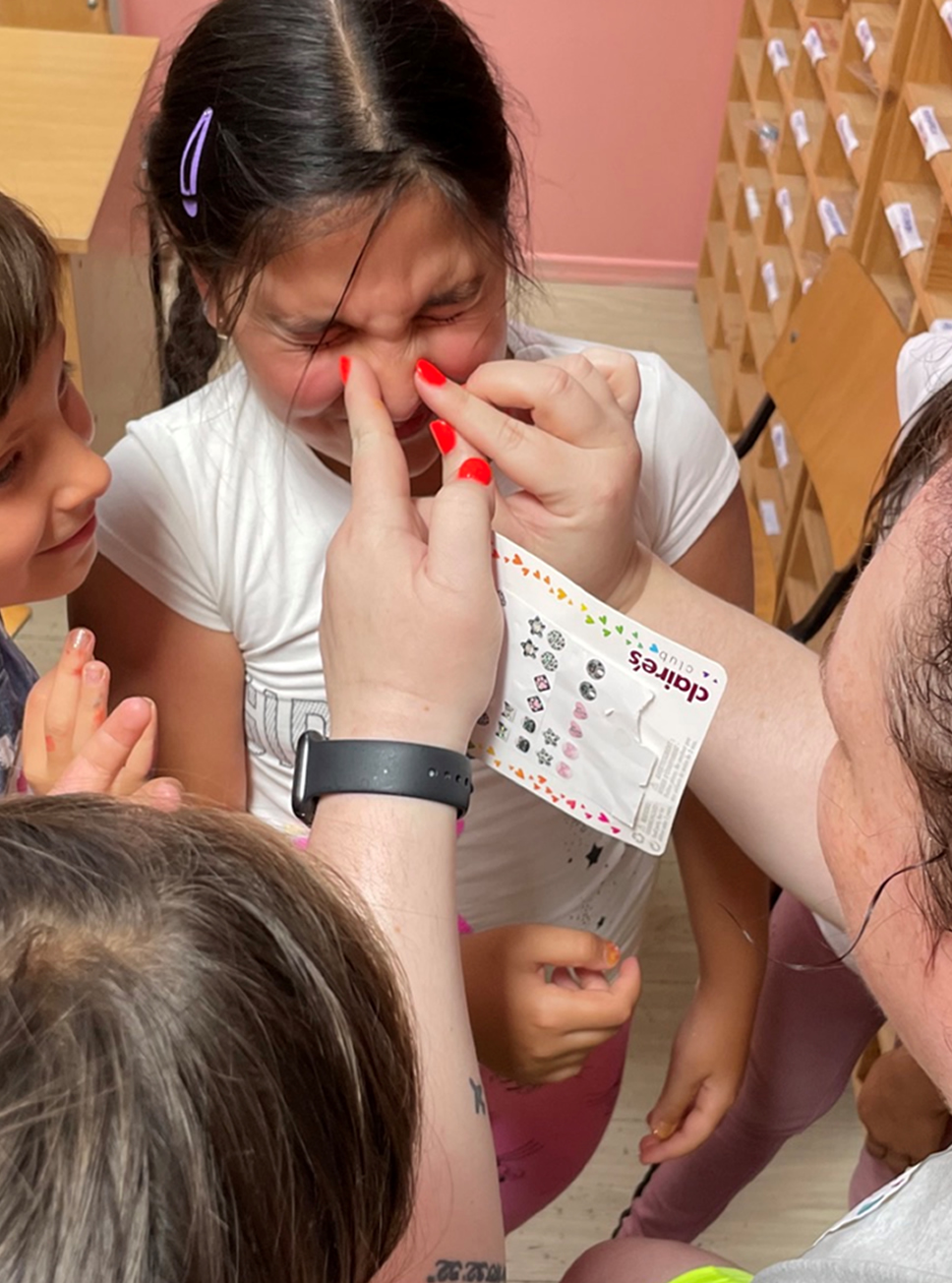 Lori discovers that kids in any country love stickers.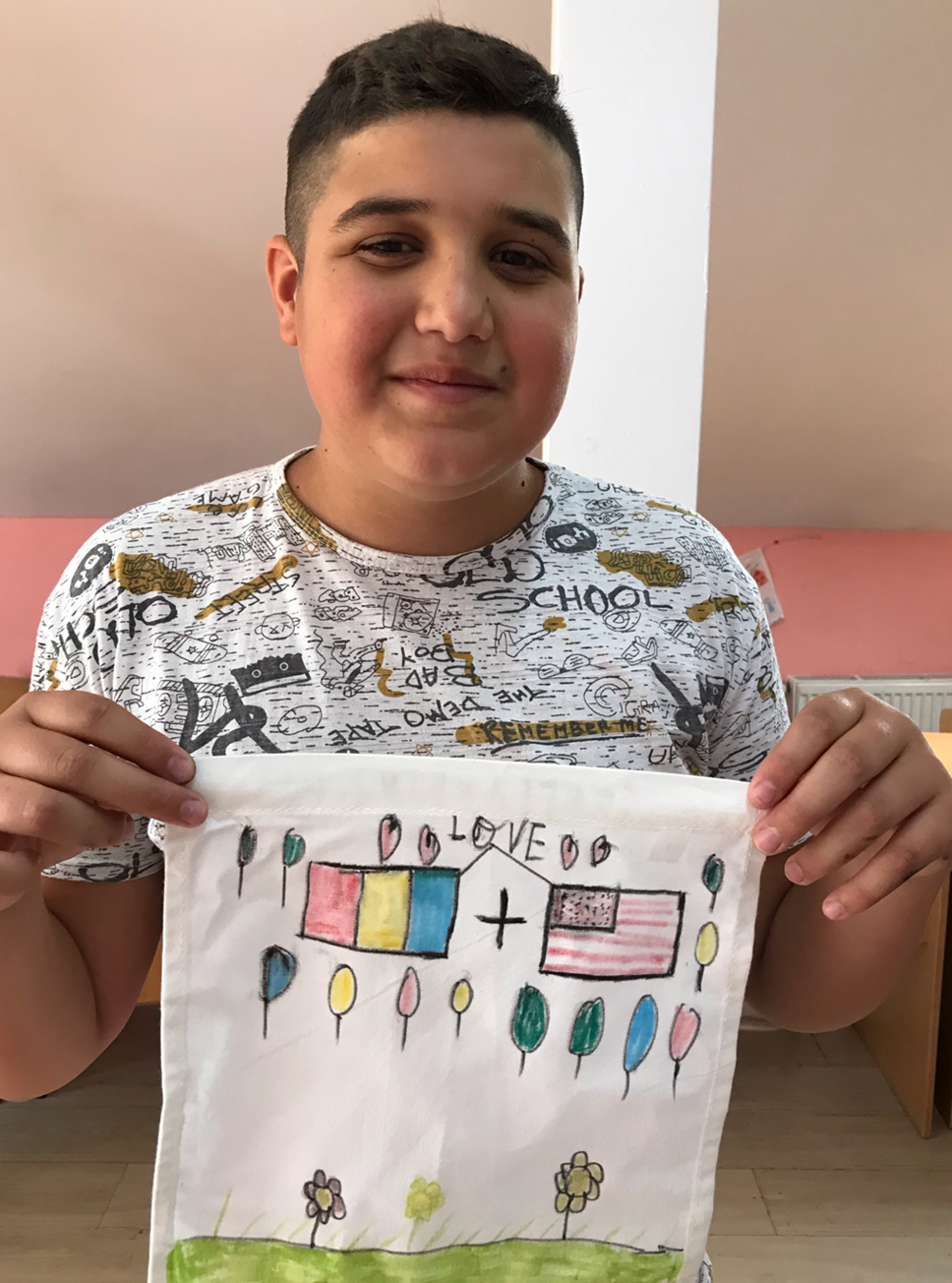 How appropriate? A prayer for love.
This was easily one of the top 10 best experiences of my life.
Words really don't do it justice.
By midweek, it was time to invite the children over to see the new FFR building. This beautiful two-story building, called the Agape Center, is a passion project years in the making. It was funded through donations from private parties. Constructed mostly from shipping containers, the new building gives the organization much-needed room to expand and host nearly 250 students. God willing, it will open for the new school year this fall.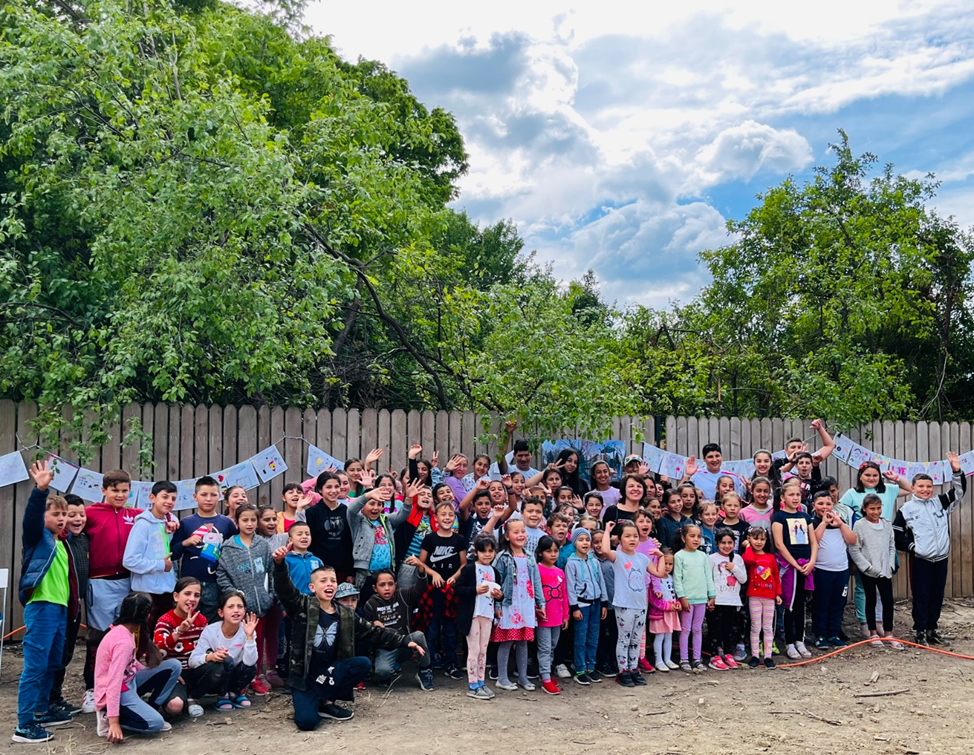 What fulfills you?
Before we knew it, it was time to head out for the rest of our trip. But it's fair to say we were all riding high — the visit to FFR definitely set the tone and gave us some much-needed perspective. We kept reminiscing about the attitudes of these magnificent children. Study their faces in these pictures if you have a moment. Despite having so little, joy radiates in each and every one.
We all want to find meaning in our careers and personal lives. Post-pandemic employment instability, the Great Resignation, and Quiet Quitting reinforce that reality. Workers are "unsettled." And I get it.
But, as I age, I have come to realize that having a purpose and a meaningful career are not mutually exclusive. They could and should be intertwined. Businesses can be a vehicle to provide these experiences by consciously integrating service into their business models (and budgets), helping connect their people with opportunities overseas and or down the street at the local food pantry.
Sometimes we need a reminder of what's important; an experience that puts our problems into perspective, and a reminder of what leads to true contentment. Mine came in the form of these Roma children. I am grateful to FFR and our group of volunteers and feel blessed that work is what connected us to FFR in the first place.
s to true contentment.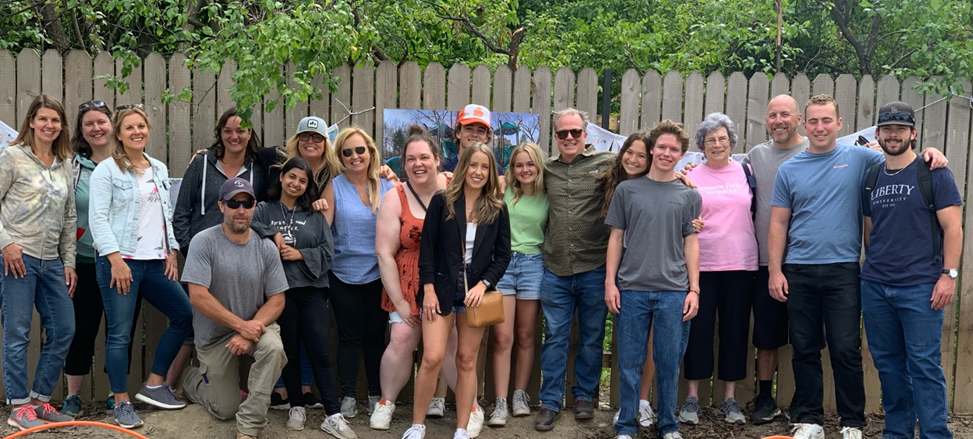 The FFR leadership team and our 2022 volunteers in Brasov, Romania.
Respectfully,


Paul Giobbi
President, Zumasys