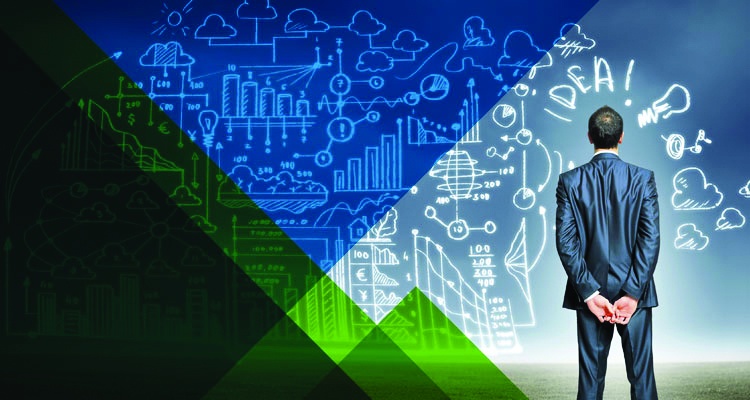 In the last year, VMware has made some important product announcements that have solidified its place as the clear frontrunner in virtualization. Whether you're new to virtualization or you've been virtualized for years, there's something in here for everyone.
Looking to virtualize but don't know where to start?
vSphere is VMware's flagship product and the core of their virtualization ecosystem. With the announcement of vSphere 5.5, VMware has delivered various enhancements to existing features as well as some great new ones, demonstrating that VMware is really listening to customer needs and acting on a clear vision for the future. If you're going to virtualize, this is your product. If you're already running VMware vSphere, it's a simple upgrade to take advantage of these new features:
Streamlined vCenter Single Sign-On (SSO)
With vSphere 5.5, VMware has rebuilt vCenter SSO from the ground up, simplifying the SSO process for customers' vSphere environments. vSphere 5.5 allows you to streamline your SSO implementation with a more stable, easy-to-use product.
Increased Maximum VM Disk (VMDK) Size to 62TB
Remember the days when the maximum VMDK size was only 2TB? To add more space, you'd have to create multiple disks and connect them together to make a larger VMDK. That meant a long maintenance window and several hours of planning and work.
vSphere 5.5 has increased the maximum VMDK size from 2TB to 62TB, allowing you to effortlessly scale your virtual disk without causing downtime or consuming additional IT resources. Now increasing VMDK size is as simple as right clicking your VM and adding more space. While you will still need adequate physical disk space on the back end to support your virtual storage, this new feature of vSphere 5.5 could save you countless hours of work.
Enhanced vSphere Web Client
If you're like me, change can be difficult. Moving from a local interface like the VMware vSphere Client (now referred to as the C# Client) to the vSphere Web Client was a big transition for most people, and it came with a significant learning curve. If you are one of those customers that is holding tight to your vSphere Client installed on a Windows system (no judgment), VMware has beefed up the vSphere Web Client to help you loosen your grip.
The Web Client in vSphere 5.5 now includes drag-and-drop functionality, the ability to filter display results, and a recent items list to help you quickly access the areas you use most frequently. The new Web Client is becoming far more similar to the original local client version, which makes the transition much smoother and easier to manage.
Want to save your company time and money by automating manual processes?
vCloud Automation Center (vCAC) is expanding automation in the virtual data center. By taking the idea of self-provisioning and automation a step further, vCAC has become a leader at the forefront of automating the once arduous processes of managing a data center.
With vCAC, you can enable simple self-service provisioning for your end users while still maintaining control of your configurations and company policies. vCAC spans multiple technologies and platforms, such as VMware vCloud Director and vSphere, Citrix XenServer, Microsoft Hyper-V, and Red Hat KVM. This is a huge benefit if you're running multiple virtualization technologies.
Once you've configured your server templates, optional add-on software, and policies, your end users can build servers straight from a catalog. It's as easy as shopping online.
Searching for a way to manage your virtualized environment more effectively?
No longer do your users need to call tech support to add disk space, create or delete a server, or otherwise manipulate their VMs. The vCloud Director portal gives them the tools to easily handle those tasks themselves, reducing strain on your in-house IT staff. VMware vCloud Director 5.5 sits on top of vSphere and works with vCAC to help you better manage your virtualized assets.
vCloud Director is the key to creating and managing your own private cloud. As a front-end portal, it allows your core infrastructure engineers to easily define and allocate server resources to business units. Those business units can then manage and allocate their resources as they see fit. Whether that business unit is a single developer that wants a private development environment or a whole subsidiary of a Fortune 500 enterprise, vCloud Director offers the same ease of use, scalability, and agility.
If your servers are hosted in the Zumasys Cloud, your systems are already managed by vCloud Director. That means you can log into a dedicated and customized portal for your organization and securely manage your data center resources, create additional servers, and manage your environment as if you were standing right in front of it. As long as you have an internet connection, you have the ability to access and manipulate your virtual server resources from anywhere in the world, 24/7/365.
VMware is constantly evolving its vCloud Director platform to make your virtual data center even easier to manage. This is definitely a product to watch!
Want to learn more?
VMware continues to maintain its status as one of the premier pioneers in cloud computing innovation, even as competition in the cloud computing marketplace intensifies. Zumasys is proud to be a VMware Premier Service Provider and a VMware Enterprise Solutions Provider. We take pride in educating our customers on VMware's products as they continue to evolve. If you have questions, please feel free to contact us.
This article first appeared in the 2014 issue of Elevate, Zumasys' Technology Solutions Newsletter.