Several years ago, Tom Mendoza, the Chairman of NetApp, shared his powerful personal testimony at Zumapalooza. He talked at length about why he worked so hard to build NetApp into the $5B storage technology leader that it is today and what drove him to achieve such success. His answer was simple: he worked to honor his father. He worked to make the most of the opportunities that he had been given—and he never stopped. Hearing Tom's testimony was a powerful moment for me. I spend a lot of time thinking about what drives people and how to motivate them to achieve as much as they can in their careers.
So, here's my question:
Whom do you honor in your work? Who motivates you to get up in the morning and try harder than you did the day before?
One of my motivations is the freckle-faced boy you see below. This boy is now 10 years old. He has never met me (that he can remember) and, because he now lives in Texas, I only get to see him through an occasional photo posted online by his mother.
This special kid is Jay Otto, Jr., the son of Zumasys' very first employee. His father, Jay Otto, was a humble, selfless, capable engineer whom many of our customers still remember to this day. Jay loved ski patrol, everything Disneyland and was always willing to help a customer or coworker. He passed away 10 years ago at the age of 37. Losing Jay was a devastating event for our young company.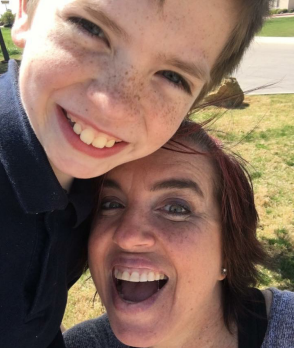 Jay met his wife Barbie while working together in tech services at Zumasys. After being eternally single, Jay fell deeply in love. They got married, Jay became a wonderful father to Barbie's three children, and Barbie was pregnant before Jay was re-diagnosed with Melanoma, which took his life less than a year later.
Whether they are conscious of it or not, everyone at Zumasys honors Jay each and every day they come to work. We honor him with more than just a placard in The Nerdery West, the memorial and meeting room just off our lobby in Irvine. We honor him through the customers that we choose to serve and how we serve them—many of which are the same ones that Jay supported a decade ago. I know that Jay would be proud of the nearly 100 employees who call Zumasys home. He would appreciate their work ethic, their selflessness and their dedication to others.
Jay always had a passion for education. So, when we realized that Jay Jr. was going to grow up without his father, the Zumasys network of like-minded people sprang into action. With the help of our employees, our customers, our vendors and our families, we raised more than $30,000 in just a few weeks. We started the Jay Jr. College Fund and brought honor to the individual who had done so much to get Zumasys off the ground.
You could call this college fund our first Happyness is a Choice fundraiser. It would take us five more years before we actually formalized it as a program, but it all goes back to Jay Jr. and his Dad's desire to see him go to college one day.
As you go about your day today, consider taking a moment to think about whom you are honoring and how. Having a strong vision or purpose in your career can be a powerful driver. Choosing to create positive memories is something we all have the power to do.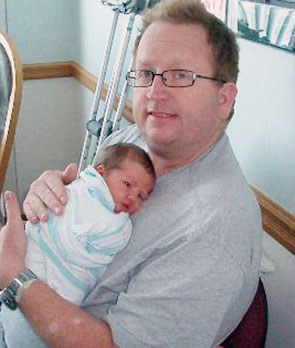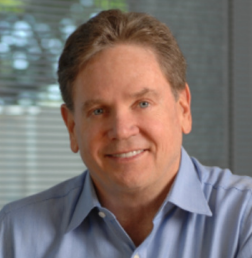 Tom Mendoza
Vice Chairman of NetApp
Tom was responsible for the worldwide sales for NetApp from 1994-2000 as NetApp grew from 0-$1B in revenue. Tom was President of NetApp from 2000-2008 during which NetApp survived the dot com bust and grew from $1B to $3.3B in revenue. Tom was named Vice Chairman in 2008. Since the beginning of his tenure with NetApp, Tom has been instrumental in developing and nurturing NetApp's globally recognized culture.
Few people go into tech with inherited wealth. Most people are trying to make an opportunity for themselves.
In my particular case, both of my parents were children of immigrants. I grew up in a one-bedroom apartment in New York until I was six. Three kids, one room, no hot water. Eventually, my dad saved enough money to buy a house more than 52 miles outside of the City—the very last stop on the train line.
He spent two hours each day on the train commuting to the city just so we could have a house. And despite a two-hour commute, my father never missed one of my Little League games. There was never any doubt what was most important in his life.
I believe there are two big motivators in life: One is to prove someone who supported you right, the other is to prove someone who didn't support you wrong. The guiding principle in my life was to make my dad proud. That's how I found myself where I am today.
Like I said, you very rarely find people in technology who came from wealth. If you're like most people that I've met in tech, you have someone like my dad in your background. Someone who scrapped and fought to give you the best opportunities. What if they could see where you are right now—where you work and how you live? How proud would they be?
Forget about anything other than to make sure that you don't let them down. That you live your life and give it everything you have with the opportunities you've been given so that five, ten years from now they would still be proud. I have faith that if you do that, things will work out well.
I have often been asked, "Did you ever think that NetApp would be so successful?"
I always say, "No, but I thought it would be something that we would be proud of the rest of our lives."