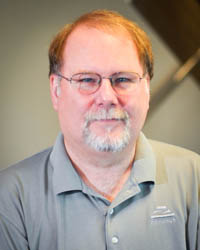 Many of us at Zumasys know Tom McTeer as the AIX guru of the company.  We know him as one of the most sought-after engineers, tasked with D3 conversions, AIX builds, wireless designs, and anything that requires a MultiValue focus, even old tape conversions.
For our clients, Tom is the person who saves the day when the unthinkable happens to their PICK server.  Just ask one of our clients whose D3 server was damaged following a thunder storm and lightning strike.  Tom flew across the country with a few hours' notice to perform a company-saving D3 evacuation and converted them to The Zumasys Cloud within two days.
But, how well do we actually know Tom? 
Growing up in the Bakersfield, California area, Tom graduated from South High in 1970.  While in high school, where he admits that academics were not his strength, Tom found great fulfillment while working behind the scenes in the school's drama department.  Tom created the many theatre sets, and managed the lighting and audio systems for the schools many productions.  After Tom graduated, he moved onto community theatre where he continued his behind-the-scenes roles, producing many of the most popular plays.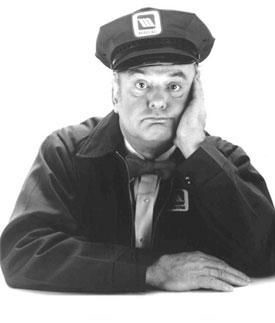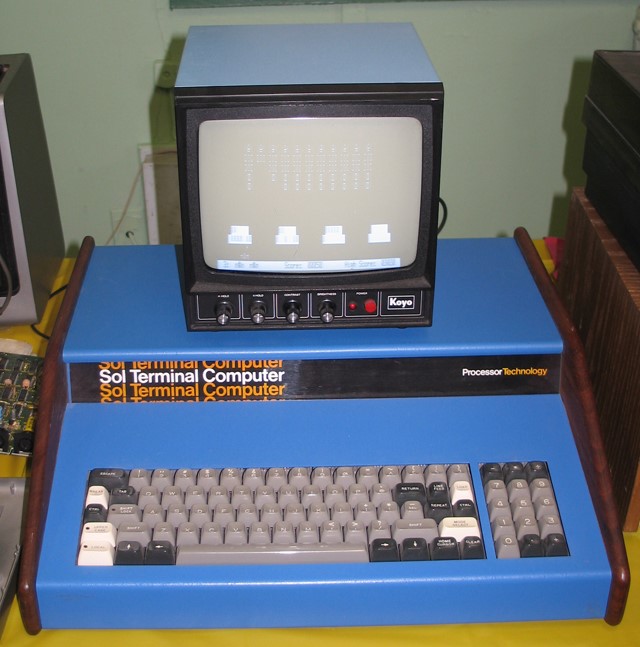 After leaving the theatre, Tom took a position as a mechanic's helper in a potato and onion Farm in Bakersfield.  As the son of gas distributor and garage owner, Tom was surrounded by mechanical expertise his whole life and the work was very natural to him.  After working one season at the farm, Tom got a job in town as an appliance repairman (think Maytag Man) where he would make house calls to fix broken washing machines, refrigerators, and the state-of-art Amana "radar ranges" (aka microwaves) that were built into many of the kitchens at that time.
It was right about this time (around 1975) that Tom first became interested in the newly available mini-computers.  The bay area computer clubs were extremely excited about the newly available "Altair 8800" minicomputer kit.  Tom began learning about these computers and electronics instantly became a lifelong passion and hobby.  Two years later, Tom joined a computer club and built an 8080 base computer which was paired with an SOL terminal.   Tom, who was enrolled at Cal State Bakersfield at the time, was probably one of the first to submit his homework to his professor electronically.  He did so by electronically connecting his 8080 to the Bakersfield computer lab (a Fortran machine) via an acoustically coupled modem, so he did not have to wait in line on order to sit in front of the key punch machines to type his programs.
Tom got a job at the Bakersfield School district, thanks to his connections at his former high school.  While there, the district partnered with Pacific Telephone to create a telephone operator ROP program.  The instructor for this program was Glynette Osburn (the future Mrs. McTeer) who was a phone operator at the time.  After the program was closed, Glynette went back to the phone company and she and Tom were married in 1979.
Where does the PICK/ MultiValue link enter the equation? 
Right about 1980, when Tom's brother-in-law, who worked for an Irvine-based fastener company, purchased a PICK system running on an Evolution computer. Ahead of his time, his brother began selling time on his PICK system to other businesses.  They would rent this time and use the system for everything from printing reports to processing payroll.  The company grew, and eventually they needed someone to change the reel-to-reel backups each evening.  The person they hired was a school teacher from Newport Christian, named Joe Cupp, who later became the co-founder of Zumasys.
Tom was so enamored with computers, he found himself working for PICK Systems where he was a computer assembler and a QA engineer, troubleshooting the wire-wrapped circuit boards.  After working with PICK Systems for a couple of years, the company decided to get out of the hardware business and began licensing their software to many hardware manufacturers.  Their hardware rights were sold to Evolution, and Tom began working for them in 1982.  Soon, IBM came into the mainstream and Evolution dissolved.  Tom immediately realized the hardware maintenance and support void this left for the many companies running on PICK and The Computer Clinic was born.  Tom, along with several former PICK Systems and Evolution Computer colleagues, began purchasing hardware from companies that had transitioned off of PICK and soon became the go-to company for replacement hardware and parts.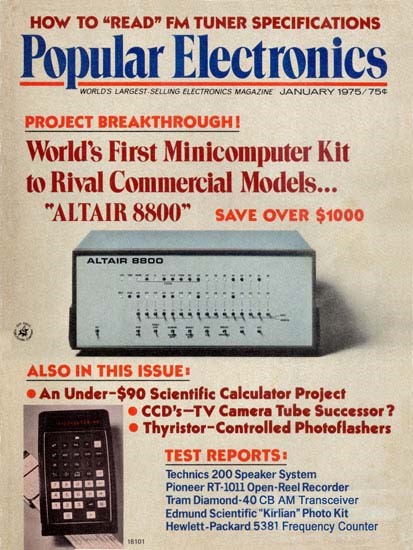 Fast forward a few years and the Zumasys roots begin
Joe Cupp went on to found a computer hardware distributor called Orion Pacific.  Joe would use Tom and The Computer Clinic to consult on tape conversion and hardware migration projects.  Joe would sell the hardware and Tom would sell the tape drives.
Paul Giobbi, current Zumasys president, was working for JBS (Jones Business Systems) in Houston, Texas (which acquired Orion Pacific in 1997), selling PICK licenses.  Eventually, when PICK Systems pulled their distributor license arrangements back in-house, Paul and Joe negotiated a buy-out of the end-user portion of the business from JBS, turning it into Zumasys, Inc.  After relocating Zumasys to California, the company acquired The Computer Clinic, and Tom joined the firm in 2001, becoming the 5th employee – behind Paul, Joe, Tiffaney (Paul's wife), and Zumasys' first engineer, Jay Otto.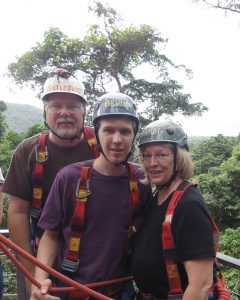 Since joining forces, Tom has traveled the globe installing, upgrading, and saving MultiValue systems and creating life-long relationships and partnerships along the way.  Tom's pursuits have taken him to China and Germany in support of the MeadWest Vaco companies and most recently to England in support of a D3 client.
As our most tenured employee, Tom was the first to travel internationally as part of the International Travel incentive.  He and his wife Glynette and son Quentin traveled to Australia in 2010, which has now become his favorite destination.
Zumasys would not be where it is today without Tom's contributions.  We collectively send Tom a HUGE thank you from the entire team and we congratulate him on his 16th anniversary!
Favorite Hobby – IoT, home automation and holiday décor animation.  Tom's passion for theatrical production and electronics is a match made in heaven for holiday animation.  Tom proudly sets up an elaborate, musically timed lights and décor show every Halloween and Christmas, delighting his Huntington Beach neighborhood where he and Glynette have lived since they were married.
Favorite Food – Naked chicken wings and BBQ – but the sauce must always be on the side.  You must enjoy the meat first – before the sauce!

Favorite Drink

– Iced Tea or Lemonade, but if he must, a little Vodka when the occasion calls for celebration
Advice for up-and-coming Zumasys engineers – "Be curious."