SAN CLEMENTE, CA – January 29, 2020 – Zumasys, a leading provider of database software for business-critical PICK applications, announced today that Robert Burke, former Worldwide Director of Technical Support for Rocket Software, has joined the company as Manager of Technical Support. Robert brings more than 20 years of MultiValue experience in support, Quality Assurance (QA), migrations and professional services.  He will be based in Zumasys' San Clemente offices.
Zumasys also announced the promotion of Mike Wright to Director of Technology. Since early 2019, Mike has been instrumental in his role as Senior Software Developer with Zumasys, collaborating with clients on modernizing their systems and leading some of the company's community-related efforts with MV Basic and www.pickmultivalue.com. Prior to joining Zumasys, Mike Wright was the VP of Information Technology for Equiant Financial Services, a D3 end user in Arizona.
Introducing Robert Burke, Manager of Technical Support
Robert began his career at Pick Systems (subsequently TigerLogic), where he was first recruited to work with some of the company's largest customers. After making his way into QA, he quickly became Director of Technical Support at TigerLogic overseeing the D3 database. When the PICK segment of TigerLogic's business was acquired by Rocket Software, Robert was made Worldwide Director of Technical Support and QA over all MultiValue databases including D3, mvBase, Universe and Unidata.
Having led support teams for over 20 years, Robert has a depth of experience providing timely, professional support for customers with a diverse array of requirements. He also has experience with Zumasys' databases jBASE and OpenQM. Now the Manager of Technical Support at Zumasys, Robert will play a critical role in developing and supporting the unified support program for the company's growing portfolio of offerings which include AccuTerm, jBASE, MVConnect, MVDashboard and OpenQM.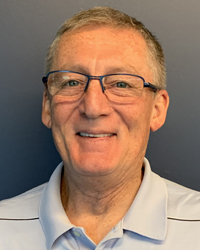 "As a close friend of Joe Cupp, who co-founded Zumasys, we've known Robert for many years," says Zumasys President Paul Giobbi. "We have nothing but respect for his professionalism and vast PICK expertise. Robert will be an incredible asset to our customers."
Having gone through multiple mergers and acquisitions during his career, Burke is adept at integrating diverse teams and processes.  Burke explains, "Each acquisition comes with new developers, QA teams, and support programs—all things that need to be standardized across the support organization. As Zumasys continues to grow, I'm looking forward to building a world-class support program that can scale with the business."
Announcing Mike Wright, Director of Technology
Less than one year after coming on board as a senior member of the Zumasys development team, Mike Wright has been promoted into a new role as Director of Technology. Mike's ability to help customers migrate to new databases like OpenQM and jBASE and implement web-based interfaces while maintaining their valuable business logic has been essential to Zumasys' success and recent growth.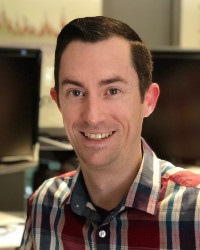 "It's hard to put into words how much Mike has impressed us in just one year," says Giobbi. "He understands the PICK developer mindset as well as the more modern DevOps viewpoint of the 'young guns' who are coming into the market taking over these MultiValue systems. Mike knows how to bridge the gap and help everyone with a PICK application evolve their application and embrace new possibilities."
In his new role, Mike will be responsible for technology design and product vision and will serve as a key escalation resource for all technical departments. As Director of Technology, Mike will continue to lead technical teams to drive innovation for Zumasys while developing and supporting the company's evolving portfolio of solutions.