This is the ninth edition of my SHIMS blog. If you would like to look at previous editions, you can find them at: Ed's SHIMS Blog.
Powering Up Web Interfaces –
A Leap Forward for SHIMS Users with Zumasys
Introduction
Welcome, SHIMS enthusiasts, to the ninth installment of our SHIMS blog series! You know the drill by now – we're here to delve into the fascinating world of SHIMS, bringing you the latest and greatest developments. This edition is no different. We're thrilled to unveil an exciting new initiative that's set to bring SHIMS squarely into the modern era: a browser-based point-of-sale (POS) system developed by none other than Zumasys. Intrigued? Let's unpack this a bit.
Elevating the User Experience
You, the faithful SHIMS users, know the intricacies of your highly customized, powerful distribution package. It's seen you through thick and thin, but let's face it, it is challenging to train new employees on SHIMS. This is where Zumasys swoops in, armed with a passion for developing and integrating exceptional web interfaces and the very latest in tech. Their mission? To provide you with a user experience that's not just good, but great. By developing a browser-based order entry system, they're set on giving your employees and customers a more streamlined, intuitive, and aesthetically pleasing SHIMS experience. Bottom line: a productivity boost and happier customers. Enter Zumasys' new suite of order entry products; Rover Sales for sales reps, Rover Hub for customers, and Rover POS for your counter folks. We invite you to see for yourself what this trio of order entry screens has to offer.
Flexibility and Mobility – The New Norm
One of the pitfalls of distribution systems like SHIMS is the lack of accessibility. You're tied to specific devices or, heaven forbid, outdated hardware. Well, Zumasys is about to change all that. Their new web interface gives you the freedom to access SHIMS from any device with a web browser – desktop, laptop, tablet, or even your smartphone. The result? Improved efficiency, seamless remote operations, and better customer interactions.
Streamlining Integration
Integrating SHIMS with web applications has been challenging. What is done to connect SHIMS to a General Ledger system, does not help very much when you then want to connect with an Accounts Payable system. Zumasys sees this. Using the Rover Business Suite of products, you will have the option to connect any SHIMS module with a modern web-based system. Think CRM, G/L, A/P, A/R. All these modules can be connected to SHIMS in a consistent, cost-effective way.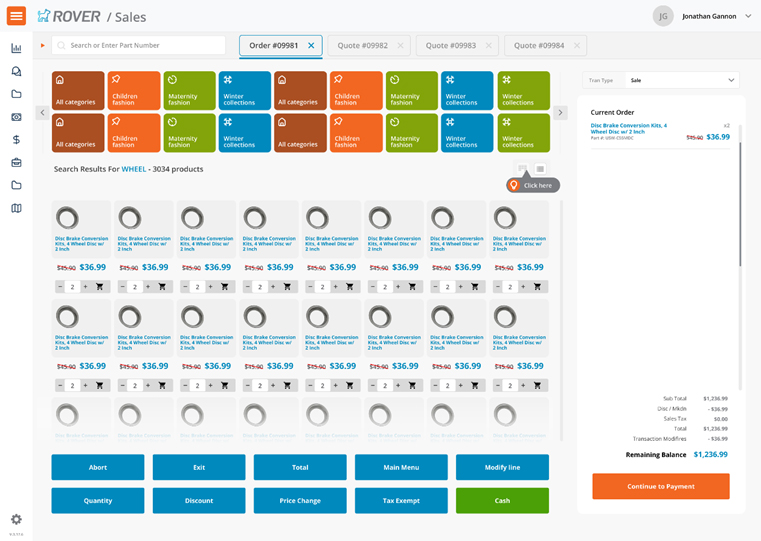 Future-Proofing Your Business
Zumasys wants our clients' businesses to stand the test of time, to be able to adapt and thrive amidst technological advancements. This is where Zumasys' Rover order entry system comes in. By adopting this solution, you can evolve your SHIMS system without the hassle and expense of a total overhaul. It paves the way for easy future upgrades and the smooth integration of emerging technologies, helping you stay ahead in the digital race.
Conclusion
The joining of forces between SHIMS, a stalwart in the distribution software world, and Zumasys, a guru in developing and integrating modern web interfaces, brings immense promise for all users. The introduction of Rover order entry interfaces and the full array of Rover Business Suite products is a turning point, enabling SHIMS users to tap into the full potential of their powerful distribution system in a contemporary, user-friendly setting. Zumasys' commitment to this initiative speaks volumes about their dedication to helping businesses reach new heights. As we embark on this exciting journey, we're not just breaking free from past constraints – we're embracing the boundless potential of the digital era.
Remember, we're here to help you navigate this transformation. Got questions? Don't hesitate to reach out – let's tackle this together.
Until next time,
Ed
Zumasys Disclaimer:

This blog is for educational purposes only. Zumasys makes no representation, express or implied warranty, or guarantee about completeness, accuracy, or usefulness. By using the information, you agree it is your sole responsibility to independently determine the suitability of the information for your particular situation and you agree that neither Zumasys nor its agents will be liable for any damages arising from or related in any way to the information.

The content in this blog is the intellectual property of Zumasys and you may not reuse, republish, or reprint the content without the prior written consent of Zumasys. All third party trademarks remain the property of their respective owners. Unless specifically stated, the use of such trademarks does not indicate any relationship, sponsorship, or endorsement.